2017 Pet Blogger Challenge: Bare All…Again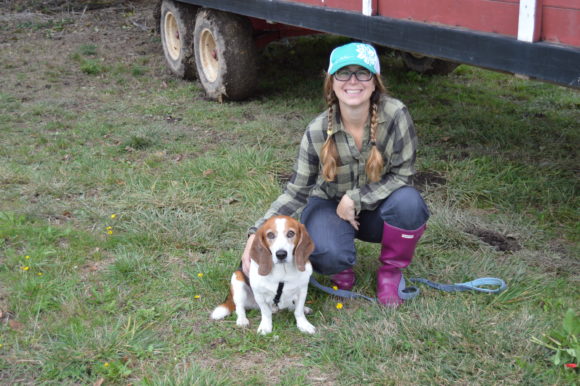 We are taking part in the 2017 Pet Blogger Challenge hosted by GoPetFriendly!
This is our 2nd year participating – What a difference a year makes!
Here are the questions for the 2017 Pet Blogger Challenge:
Q. 1 When did you start your blog and, for anyone who is just seeing it for first time, please provide a description of your site. Would you say your blog focuses more on sharing stories with your readers, or providing a resource for your audience?
Technically I started my blog in 2008 but I had issues getting it rolling and life got in the way. So I started it again in late 2015!
My Life With Dogs (PDX) is a blog about health and wellness (with an emphasis on alternative techniques), enrichment ideas for dogs and outdoor tales.
I live with three hounds in the Pacific Northwest – two Doxies and a Beagle/Basset Hound mix. As a Certified Veterinary Technician, I use my knowledge to inform stories on health and wellness topics. I'm not practicing but continuing my education through workshops is a high priority. Readers can expect product reviews, updates on my senior dog and how living with a reactive dog changed my life.
My blog focuses on stories wrapped in education so a resource more than anything.
Q 2. What was your proudest blogging moment of 2016?
My proudest moment was attending BlogPaws for the first time and meeting other bloggers! For the first six months there were so many other bloggers I connected with online but meeting them offline was really awesome. Pulling off a holiday gift guide with five other bloggers and 20+ brands was a TOTAL accomplishment! Thanks to: Sarcastic Dog, The Daily Pip, The Broke Dog, Denise's Dog Dish and A Dog Walks Into a Bar!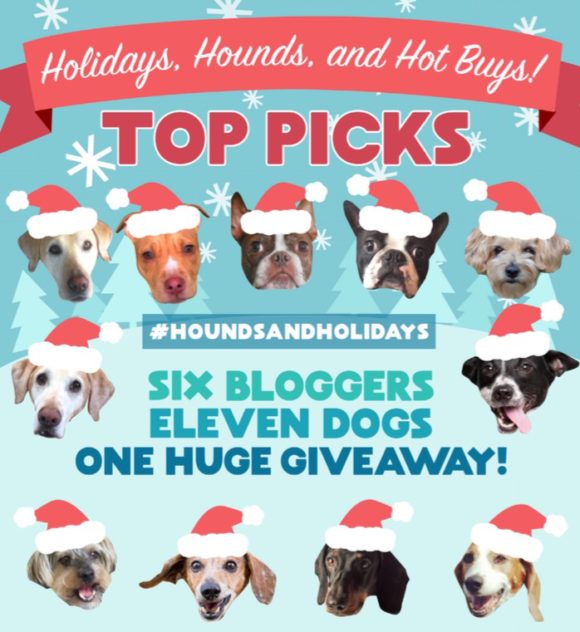 Q 3. Which of your blog posts was your favorite this year and why? (Please include a link.)
One of my favorites was a post I wrote about what to consider before your dog has surgery. I was overwhelmed when our dog Shermie came back after a lump removal so wanted to share what I learned from the masses!
Q 4. Year after year, one goal that we all seem to share is that we want to reach more people. What one tool did you use or action did you take this year that had the most impact on increasing traffic to your blog?
My channels are so new, I honestly think regular posting on Instagram impacted the growth of that channel. I'm not sure I have any secret sauce tips for folks but I did launch a Facebook page for my blog and most of my blog traffic as far as social goes comes from Facebook so just having that in the mix made a difference for sure.
Q 5. Which of your blog posts got the most traffic this year? (Please include a link.) Have you noticed any themes across your most popular posts?
One of my most popular posts was about dental appointments and the importance of AAHA-accredited hospitals.
I'm still trying to determine themes overall but I think education wrapped around real life adventures is what resonates.
Q. 6 What blog do you find most inspirational and how has it influenced your blog? (Please include a link.)
There are so many bloggers I admire, I'm not sure where to begin. I really love DIY and photography focused blogs. I'm drawn to the style of those types of blogs. I also enjoy reading blogs that are polar opposites of mine.
And of course since I feed raw and offer alternative options for pet parents I love: Keep the Tail Wagging!
Q 7. What is one thing your readers don't know about you or your pets that would surprise them?
In addition to part time freelance writing, I'm also a Certified Vet Tech. I went back to school as an adult and spent 2 long years going back full time to secure that degree. It was HARD to get through the course work but I loved it!
Q 8. What is something you've learned this year that could help other bloggers?
Preparing a media kit is a must. Having a few brands that you are super loyal too is a great strategy. I've loved building relationships with brands over the year – it's a lot of fun having that long term strategy in place.
Q 9. What would you like to accomplish on your blog in 2017?
I'd like to add a section with illustrations I design for apparel – tote bags for example.
In addition, I'm interested in massage for small animals so if I pursue that certification I'd like to incorporate that into my blog too.
Q 10. Now it's your turn! You have the attention of the pet blogging community – is there a question you'd like answered, or an aspect of your blog that you'd like input on?
Yes! What heath and wellness topics would folks be interested in reading about this year?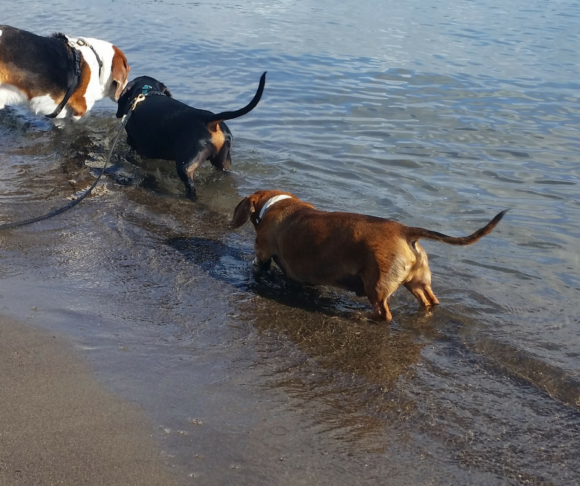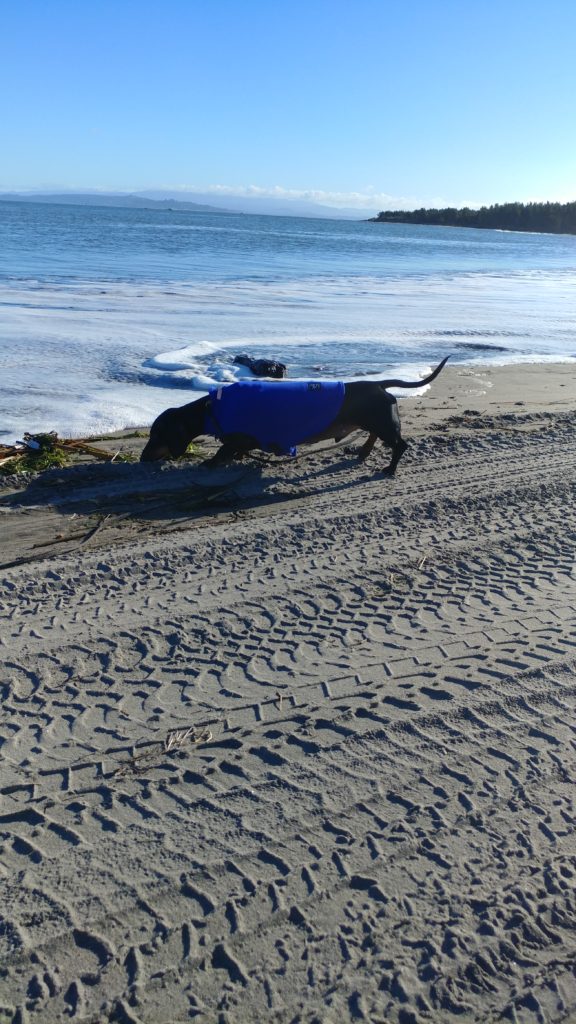 <