5 Tips for Moving Successfully with Dogs
This week we are moving from Portland, Oregon to Washougal, Washington. The trip is short – only about 45 minutes away from our house. What's challenging is moving with three dogs and one senior canine with heart disease. How are we doing this successfully? Here are some moving tips for anyone in a similar position. Just one dog is challenging!
And don't forget to start researching and looking for a new Vet clinic if your existing clinic is far away!
About three months ago I started to slowly transition all three dogs to a new clinic by starting with their wellness appointments. This took a while as Bruiser's wellness requires a long dialogue and medical records from various specialists so I would take the time to get this ball rolling as soon as you know you're moving. Make sure you also work with specialists too like cardiologists and internists to ensure they know you're moving in case stress can aggravate certain medical conditions.
Moving tips for pet parents
1. PODs: moving in phases is less stressful
PODs are a great alternative to a moving van. I removed the dogs from the house so the noise and chaos of these being delivered didn't stress them out. They call the day before so you know the delivery window and like magic when I returned the PODs were in our driveway. We've been packing these now for days and have movers coming over the day we move to help load furniture. This was a great alternative when moving with dogs that are very routine oriented.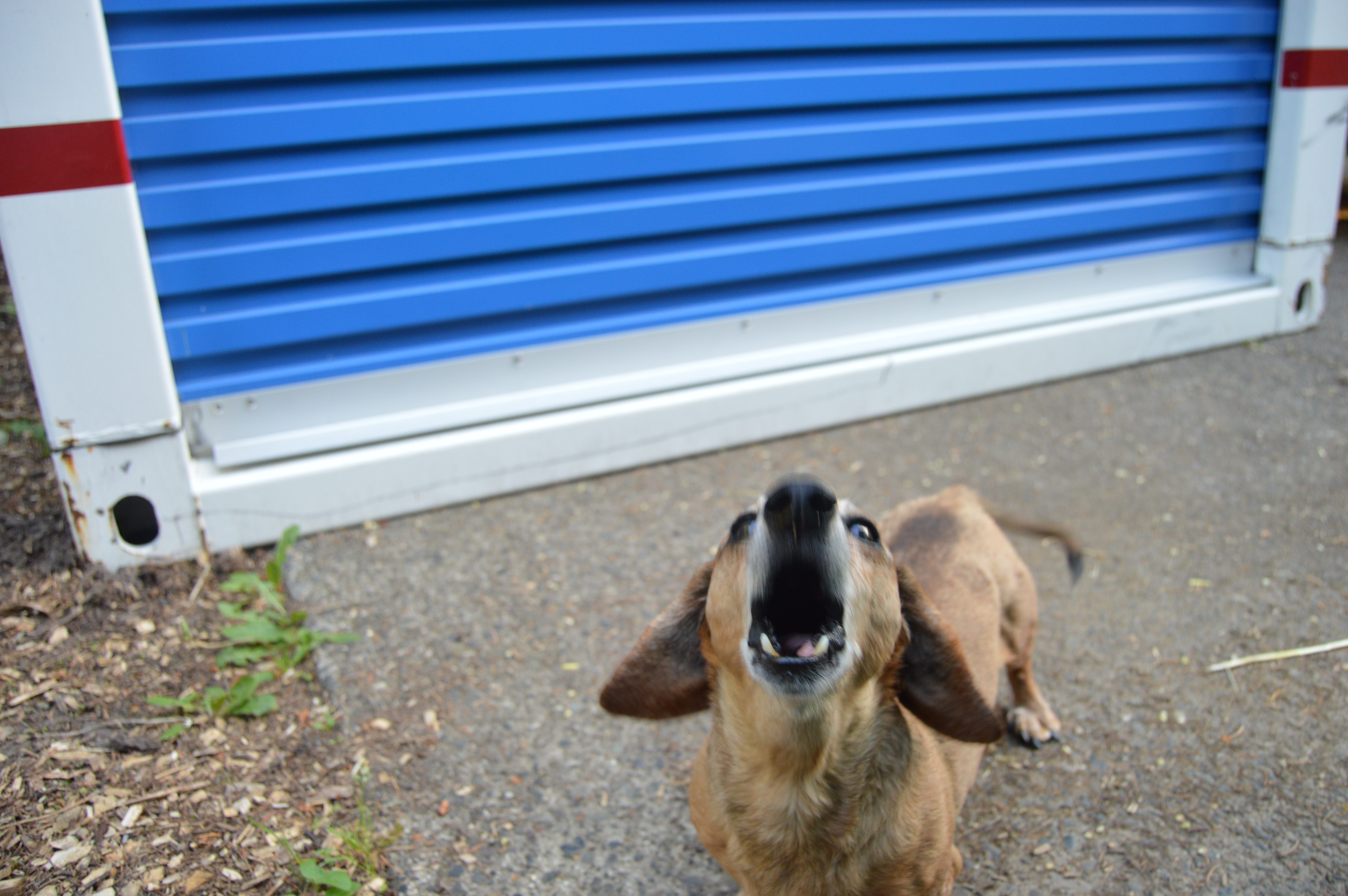 2. Medication and prescriptions
Bruiser is on a number of medications and I made sure all of these were filled the week of the move. I didn't want to be stressed when I know it will take days to transfer medications from our Costco to a new one by our house. This will cut down on stress when your to-do list is already a mile long.
3. A familiar scent like lavender diffused
DoTerra essential oils are safe for animals and I use these aromatically throughout the day. My goal is to use the diffuser in the new house with lavender as our diffuser has been delivering various essential oils now for weeks. Lavender is widely known for its calming and relaxing properties.
4. Crates for cars to make sure no one escapes
Safety is the number one priority: While movers and "strangers" are in the house we plan to use crates and crate all three in the car. The car will be in the driveway and we'll turn on music to help soothe the beasts. Every 30 minutes they'll get a crate break to pee and of course, we'll plan to make sure they're hydrated. Other alternatives for dogs is daycare or time with a friend on moving day but removing them from the house to ensure they're safe is key.
5. Stick to your routine even on moving day
If your dogs eat breakfast at 7 a.m. then they should do that the day of the move. This rule applies to dinner and any medication, of course, that is given throughout the day.  A walk at lunch or a break is good for them but also for you!
And I have a "dog" backpack packed for the day with collars, water and bowls and kongs ready to be stuffed! Prepare as if you're camping so when you arrive at the new house you have some Kongs you can fill to keep them busy and treats for when they demonstrate how calm they can be even on moving day! If you need to medicate be sure to bring pill pockets and a ziplock of their food or a canned option to help after a stressful day!