About
Photo Courtesy of Photography Hill.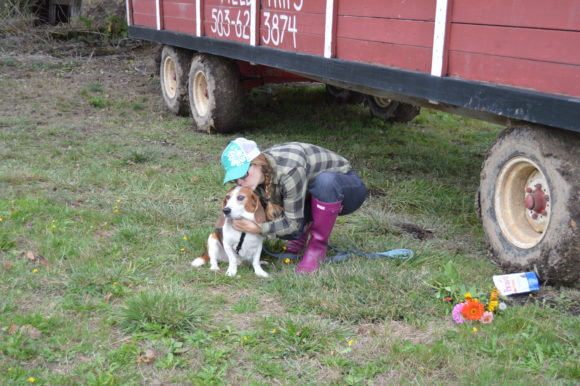 My Life With Dogs (PDX) is a blog about health and wellness (with an emphasis on alternative techniques), enrichment ideas for dogs and outdoor tales.
I live with three hounds in the Pacific Northwest – two Doxies and a Beagle/Basset Hound mix.
As a Certified Veterinary Technician, I use my knowledge to inform stories on health and wellness topics. I'm not practicing but continuing my education through workshops is a high priority. Readers can expect product reviews, updates on my senior dog and how living with a reactive dog changed my life.
As the founder of My Life with Dogs PDX, I also contribute to animal-related publications including Spot Magazine. I'm a PR practitioner as well and create content for a number of animal-related brands. I sit on the board of Core Paws, a marketing platform for hard to place animals.
I'm honored to be a member of the Dog Writers Association of America.
As of November, I'm also a pet sitter and dog walker! My Rover profile provides my rates and calendar — I'd love to take care of your animals!
Click here for me Linked In profile.
Some of the topics covered:
Health & Wellness: Acupuncture, herbs, nutrition, life with a senior dog
Outdoor adventures: NoseWork, hiking with my hounds, enrichment ideas
Product reviews: Interactive toys, apparel, food, treat and supplement reviews
Short stories about My Life With Dogs
In 2012, I became a Certified Veterinary Technician (CVT) as I wanted the knowledge and hands-on learning experiences of a CVT. However, I'm not a veterinarian! All my opinions are based on extensive research and over ten years living with dogs. You should check with your veterinarian before integrating anything new into your dog's life or routine that I recommend in one my posts.
I invite you to get my updates by email using the form below, or contact me personally.
Please email me for a media kit.