Animals Misplaced by Harvey: Where You Can Donate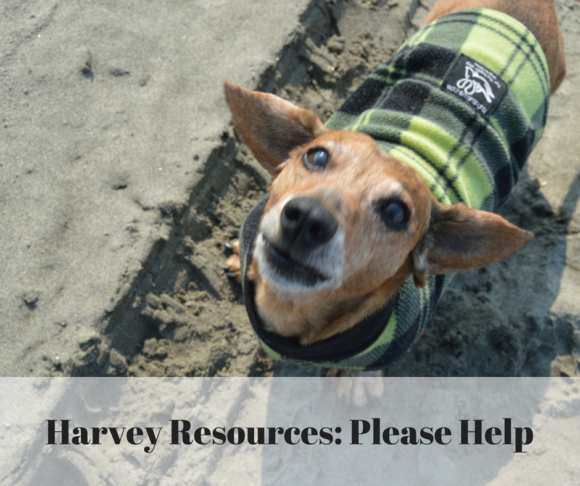 It's important we all do what we can – whether this is a cash donation or visit the below sites that have a list of items that are needed. I've read stories about people saving animals left tied up to poles and in kennels on porches -some are on roofs…. boats loaded with crates and all the people carrying kennels with cats, birds and dogs heading to shelters – the people there need our help and this mess will take months to sort through. It's devastating for everyone so let's try and help those that need it most and the organizations on the ground as I write this.
Best Friends Animal Sanctuary is there
The Humane Society of the United States
Whatever you can do for this shelter – please help them Dallas DogRRR and here is where you can donate
Here's another resource with a ton of links
The SPCA of Texas (sounds like Pets Smart made a crazy, awesome donation)
All these NE shelters that received animals today from Houston
This story on ABC News is devastating so please help these families.
This Facebook page – @Pawsativelysweettreats also has resources posted
BlogPaws just posted this awesome list of resources
https://www.facebook.com/SecondChanceRescueNycDogs/ These guys are in the thick of it  -please support them too
AUCTION ALERT: Please join a handful of pet bloggers as they're hosting an auction for Austin Pets Alive.  Austin Pets Alive (link above) are transferring animals and saving lives and these bloggers are asking folks to bid on crazy awesome items.
I tried to only list the larger organizations where I could verify where items were going – and I'll add to this as the week goes on but wanted to start a laundry list immediately. If you know of other organizations please add to the comments or to Facebook as this will be posted on my Facebook page.
~Caplan pack