Beyond Squeaky Toys: A Review & Quick Tips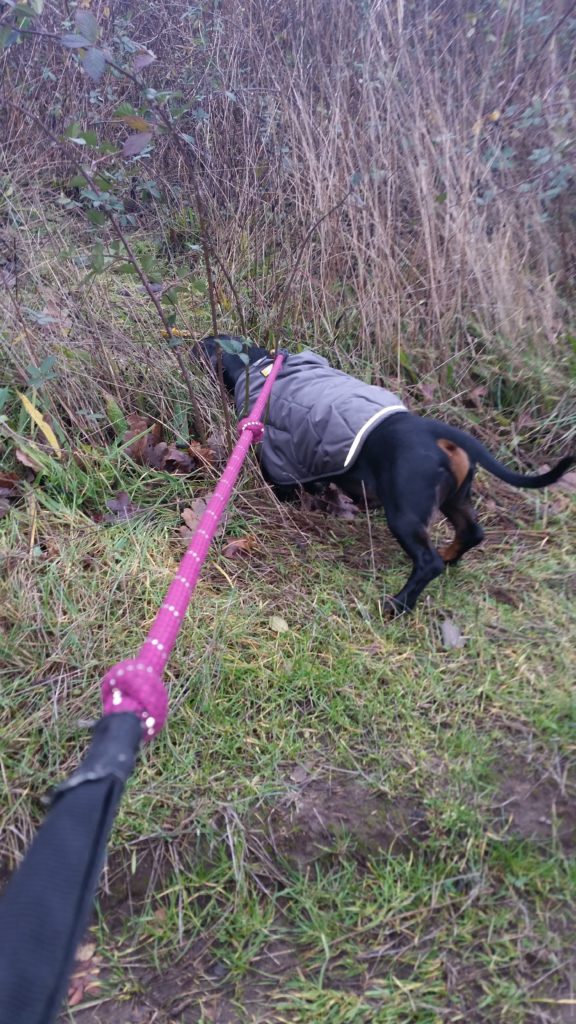 I attended a workshop hosted by a local Portland Vet Specialist that focused on behavior last week. Authors Nicole Nicassio-Hiskey of the Oregon Zoo and Cinthia Alia Mitchell from Doggone Fun! Doggy Daycare Center wrote a book about dog and cat enrichment as they applied their knowledge of animal behavior to the task of keeping our companion animals at home enriched and out of trouble.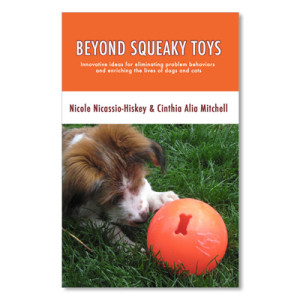 The picture of Walter with his head in the brambles is intentional. This was a walk we took after Nosework class today with Shermie. In the book, Nosework is mentioned as a great way to enrich your dog… as is different environments like the one we explored today at the Delta. They talk about the "four C's": challenge, choice, change and control. All of the 100+ enrichment ideas in this book falls into these four categories. One of my favorite aspects of the book is feeding enrichment! I've been feeding out of puzzle toys for years and Walter today has about 3-5 various puzzle toys presented to him each day – we rotate these.
The book includes pictures of the various enrichment tips and so many of these were great ideas I hadn't thought of – from ice treats in the summer to various scents. 6-8 million animals enter the shelter each year and enrichment ideas can bring that terrible number WAY down. Get the book: http://www.amazon.com/Beyond-Squeaky-Toys-Innovative-eliminating/dp/0615806902.