Understanding Odor: Interesting Facts About Your Dog's Nose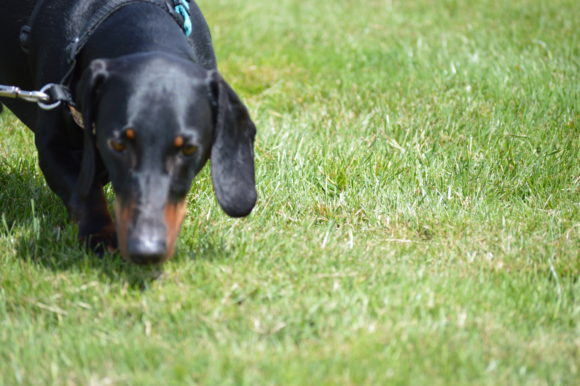 As a student of Nosework, I'm fascinated with the subject of how a canine's nose works. I thought it would be fun to share what I've learned from some leading experts. We talk about this all the time during my weekly classes.
The Basics of Odor: 
According to Fred Helfers, who started training and handling detection canines in 1982 while working in law enforcement, "Understanding Olfaction and Odors" is multi-faceted. Below are some really interesting facts I wanted to share from a seminar I attended –The Detection Dog. 
Humans have 5 million olfactory sensory cells within their olfactory system
A large breed canine may have over 200 million sensory cells within their olfactory ststem
Dogs use "scent discrimination" to detect a specific odor when other odors are present – trained drug detection dogs can determine the drug molecules even when hidden inside a coffee jar. The canine is trained to alert the handler that the narcotic odor is present.
There are many factors that impact odor molecules: for example, as the air warms an odor source will expand and release more odor molecules. (think about a steak on the grill). Cold environments tend to release little or no odor molecules.
When there is more moisture – the greater the odor is! I notice this when it has rained and I'm out with the dogs. They go nuts for the scents on their walks and it's very noticeable that there are more odor molecules then on a hot, dry day.
For any other nosework students – one super helpful tip: Many dogs will be open mouthed sniffing distraction odors but not trained odors!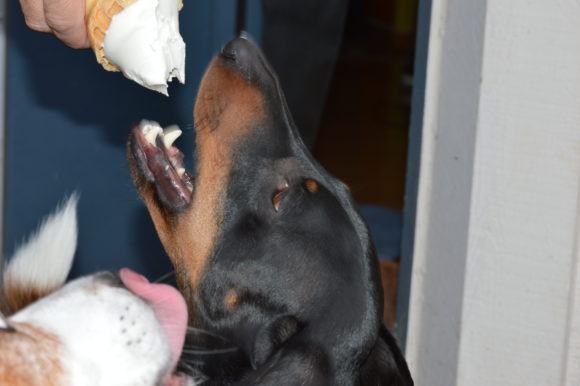 I cannot imagine what "treats" must smell like!
Additional Resource:
Whole Dog Journal article – canine sense of smell