Day After Christmas: the BarkBox Arrived
We continue to love our BarkBox packages – there are so many of these subscription boxes to choose from now… BUT I still love our BarkBox subscription.
Here's why: 
BarkBox Review- They included a Treat Tin!  
10% of all profits go to shelters and through their BarkGood program they are working with over 3,000 shelters and rescues around the  U.S. and Canada – love this message
I can order additional treats that I love at any time… in fact, I just text the order
So many of the items are treats I'm not familiar with – for example, these Sojo treats were a great treat for my dogs and I have never seen these at some of the local pet supply stores I go to often.
Re-gift: Honestly, my dogs don't love stuffed toys which is fine as I find opportunities to re-gift anything that comes in my box that I don't want to pass out to the pack…
These packages always when I'm looking for some new products and inspiration — It's like they know when we're in need of some new goodies for Nosework or training opportunities
There are typically bones, Etta sticks and this package included a tin for treats -great idea for our bulk grain free biscuits
I only order one box and share between the three dogs: there is plenty for all three hounds!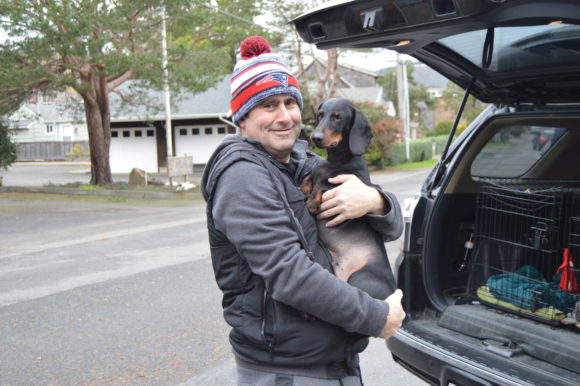 *this pic is just for fun! The day after X-mas we went to the coast for a day trip