Chewy Review: Puzzle Toys & Primal Treats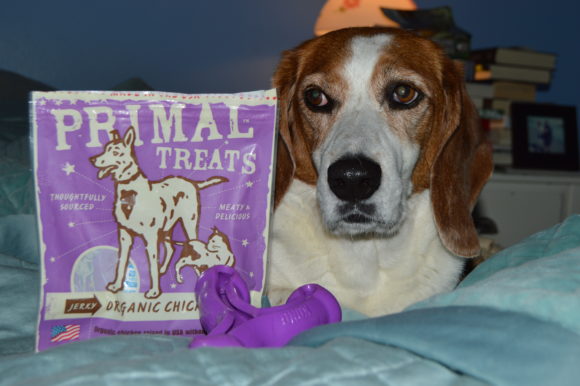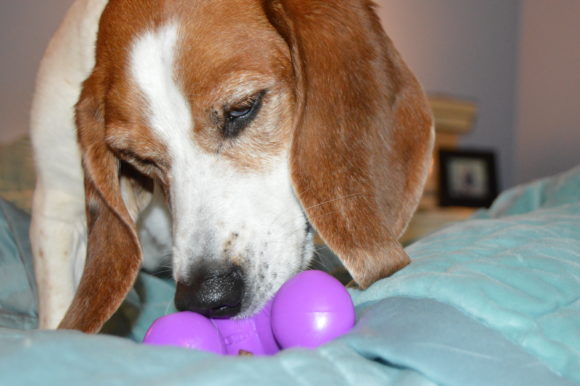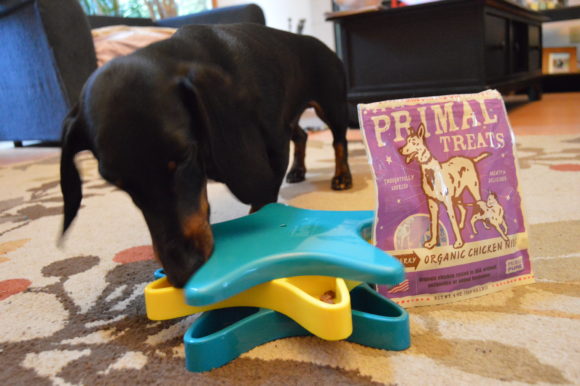 Top things to do on a rainy day? Puzzle toys are high on our list and it poured rain all weekend. #sponsored
I tested the Outward Hound Star Spinner with Walter and it's super cool with three layers and a ton of compartments to put treats in. I talk more about it below and included a video of Walter so you can see how it works. If you don't have any puzzle toys around then try this trick I learned:
Place kibble or treats inside muffin tins and cover them with tennis balls – voila! puzzle toys!
One of the tips trainers, Cinthia Alia Mitchell and Nicole Nicassio-Hiskey, talk about in their wonderful book are the impact puzzle toys have. Whether it's finding some puzzle toys like the Nina Ottoson we have in our house, this Spinner from Chewy.com OR simply freezing yogurt into Kong's so your pack has something to occupy themselves when you leave the house are all ways to keep everyone happy!
Putting treats inside muffin tins is in their book. Or head over to Chewy.com and look through all their interactive toys!
Outward Hound Star Spinner:
What I love – the Star Spinner has 10 chambers that you can fill with treats or kibble. Walter uses his paws to nuzzle at the Star Spinner, and quickly learned to retrieve the hidden treats. There are three levels – which my other interactive toys don't have…
Primal Jerky Chicken Nibs: Perfect for interactive puzzle toys which is why I tested both this month…
What I love – These are human-grade treats that are packed with flavor and protein. Primal Jerky Organic Chicken Nibs Dog & Cat Treats are produced using organic chicken raised in the United States without antibiotics or added hormones, and contain no preservatives, grain or gluten. So you cannot go wrong!
Key Benefits
Made with certified organic chicken raised in the United States
No antibiotics or added hormones
Single source protein
Healthy bite-sized treats for cats and dogs
No preservatives
Grain and gluten-free
Resources:
Disclaimer: We received a Puzzle Toy and Primal Treats from Chewy.com as part of their blogger program in exchange for an honest review.  I only share information about products that I believe in and already fit into our doggie lifestyle and routine. Chewy.com did not compensate me for this post.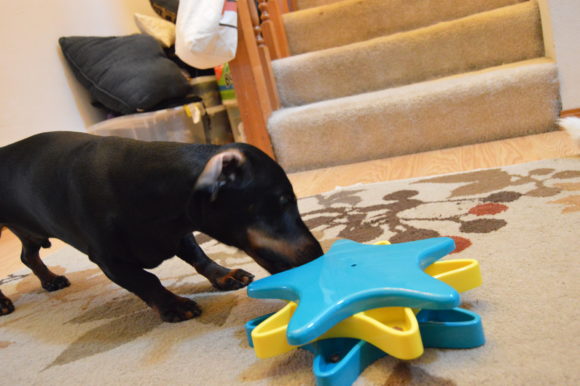 Video of the Spinner!