What do Chewy and St. Patty's Day Have in Common? Giveaway!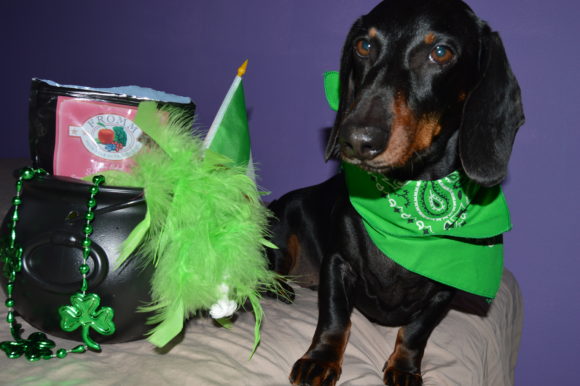 Walter takes this holiday very seriously!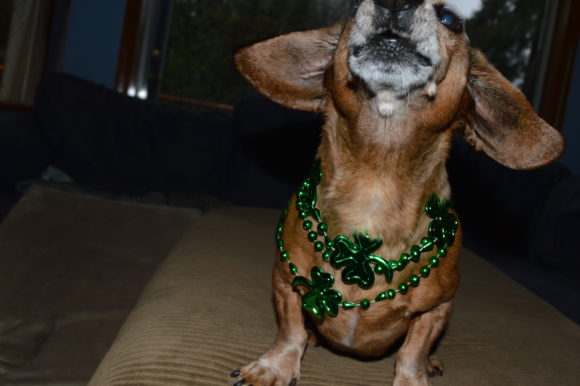 Bruiser has been waiting ALL winter long to try some St. Patty's treats and gear.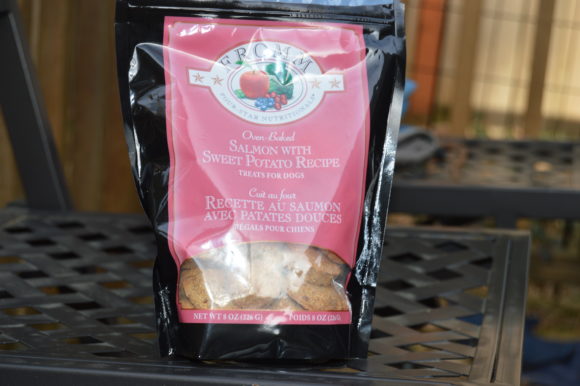 #Sponsored #ChewyInfluencer
I lived in Chicago for most of my life and the best tradition was when they made the entire river green. It was a large tradition to leave work early and drink green beer… pretty much anywhere, all day.
What about St. Patty's dog related traditions? Well in our house we dress up like leprechauns. In order to "play" dress up we use a lot of treats. Chewy helped us out by sending us Fromm's over-baked Salmon with Sweet Potato Recipe treats for dogs. We have a parade to attend! We needed some help… it was great to try a new brand. Fromm's uses premium USA-sourced ingredients with no artificial preservatives. Fromm Family Foods is a fifth generation family-owned and operated artisan pet food company.
Here are some pics of the pack trying some treats while we explore parade outfits!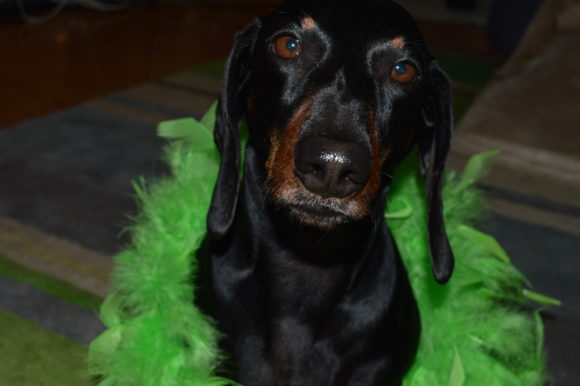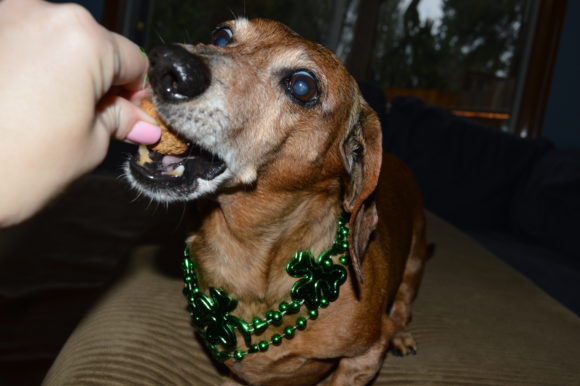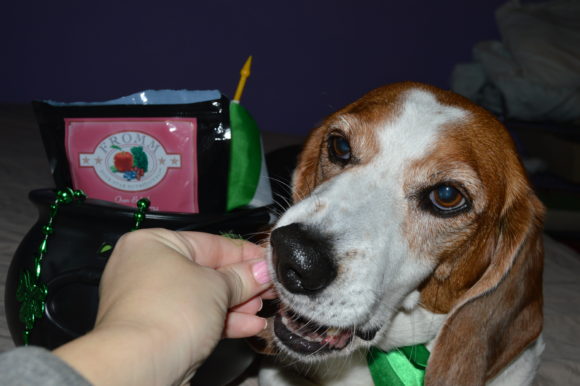 Grain free. Yep!
We do not feed ourselves or the dogs cabbage and corn beef! I'm German and the doxies are too so we celebrate typically at a bar… Give your dogs treats that won't upset their stomachs – and try Fromm's treats if you haven't before! Our pack loved these.
Here's why we love them:
Fromm's Four-Star Nutritionals Grain-Free Salmon with Sweet Potato Recipe Dog Treats are grain-free oven-baked treats made with wild salmon, sweet potatoes, green bell peppers, and spinach.
They weigh in at just 12 calories per treat, and Walter needs to lose some pounds so I like that I can use these for rainy walks and leash reactivity
They're produced in small batches for superior quality in Wisconsin.
HOLIDAY TIP REMINDERS IF YOU'RE HAVING A ST. PATTY'S DAY PARTY
Also, here are some quick "holiday" safety tips I found on the Michigan Humane Society's site:
If you have planned festivities at your own home, please review the following tips:
Keep your pets away from the holiday food like what I mentioned above – no cabbage for your dogs!
Alcohol is not good for pets, so keep your green beer out of his reach.  Also, green food coloring could cause further intestinal upset.
If children will be attending your St. Patty's Day party please make sure that they treat your pet with respect.
Chewy is also helping us give-away a St. Patty's themed gift for our followers! A "green" goodies basket will be sent to one lucky winner!
Disclaimer: We received these products from Chewy.com as part of their blogger program in exchange for an honest review.  I only share information about products that I believe in and already fit into our doggie lifestyle and routine. Chewy.com did not compensate me for this post.  
Enter the giveaway via the entry form below. One lucky winner will receive a Chewy Box.
This is open to US residents from 3/15/17 until 11:59PM eastern 3/22/17. #ad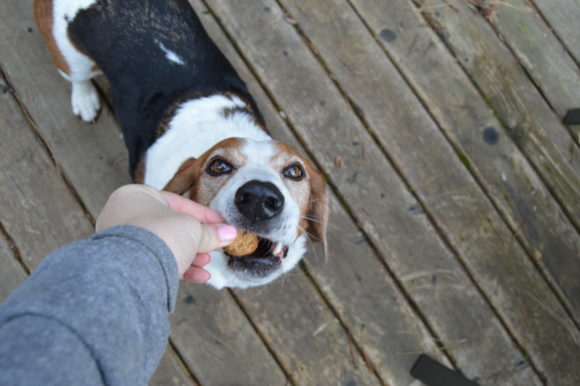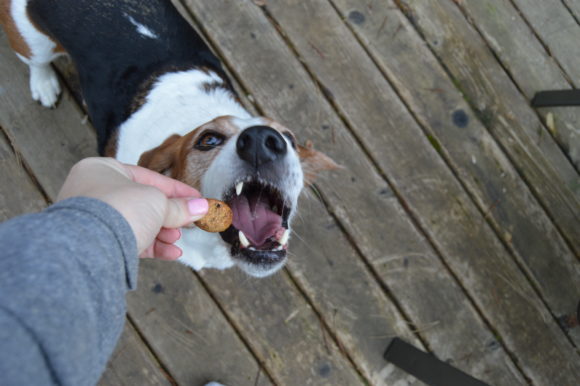 Pin me!