Darwins Review: Fresh Food, Raw Diets & Green Tripe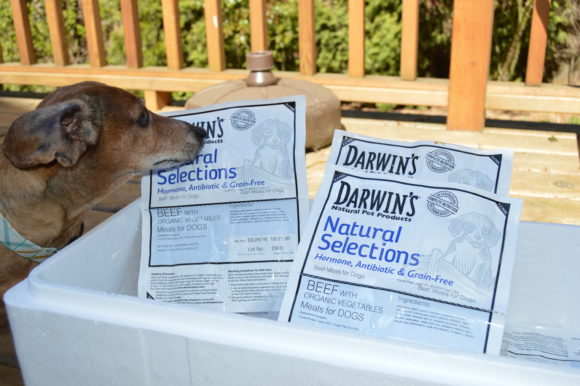 *this is beef vs. Green Tripe but the packaging is the same…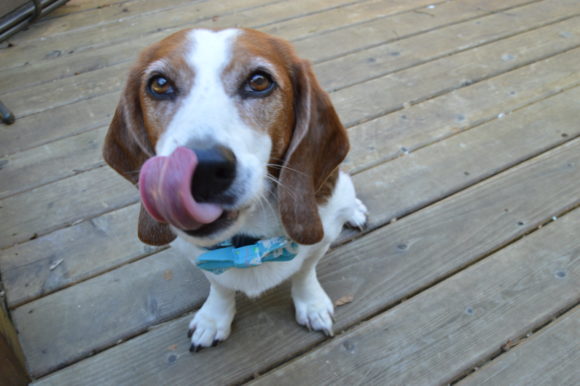 Green Tripe or "Super Food" for the Caplan Trio (#sponsored)
We serve Darwin's fresh food twice a day. We rotate between beef, chicken and turkey. Today we tried Green Tripe as a supplement. Green Tripe is the stomach lining of ruminant or grazing animals such as cattle, sheep, bison and oxen.
We also add a probiotic to every meal.
Now there are a few reasons why I'm excited about Green Tripe – and I want to dispel some myths confirm a few facts too.
One is palatability. Don't let anyone tell you that your dogs will turn their nose up at Green Tripe. When I add a little bit as a supplement – they LOVE it. Great for mixing in something bitter like a pill or antibiotic. FACT
You have to get past the smell – it's really pungent. It was really hard to get past the smell the first time we added it to the dog's meals. So that's a fact and just remember all the benefits when you're adding it in. Your dogs like the smell. FACT
Green Tripe also supports digestion. Your immune cells live in the gut so anything you can do to support your digestive system is an added bonus – this is a fact.  FACT
Folks refer to Green Tripe as Super Food. Why? It is indeed a nutritional powerhouse. <link to Kim's article> One of many reasons is Green Tripe contains essential fatty acids. FACT
Enhances the immune system so as the pet parent of an old dog with Irritable Bowel Disease, Green Tripe is a no brainer addition to his fresh food diet FACT Dogs with chronic bowels issues will benefit.
*Kim's blog Keep the Tail Wagging is an outstanding resource and the focus of her blog talks a lot about feeding a Raw Diet. if this topic is interested to you, please look over her blog!
Resources:
Disclaimer: We received Green Tripe from Darwin's as part of their blogger program in exchange for an honest review.  I only share information about products that I believe in and already fit into our doggie lifestyle and routine. Darwin's did not compensate me for this post. 
Pics of my Raw Diet Feeding Routine: