Disaster Preparedness: 911 Tips from Hills Pet Nutrition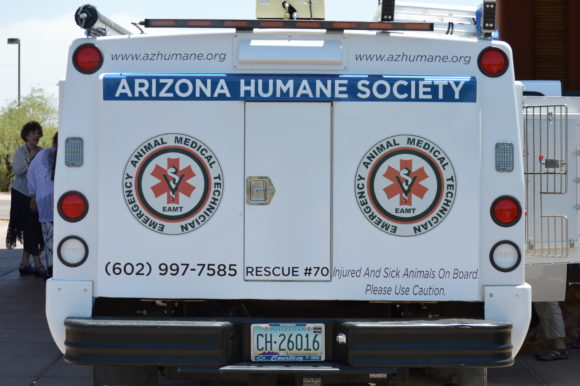 The Arizona Humane Society spoke at our BlogPaws VIP luncheon (#Hills #PetPreparedness)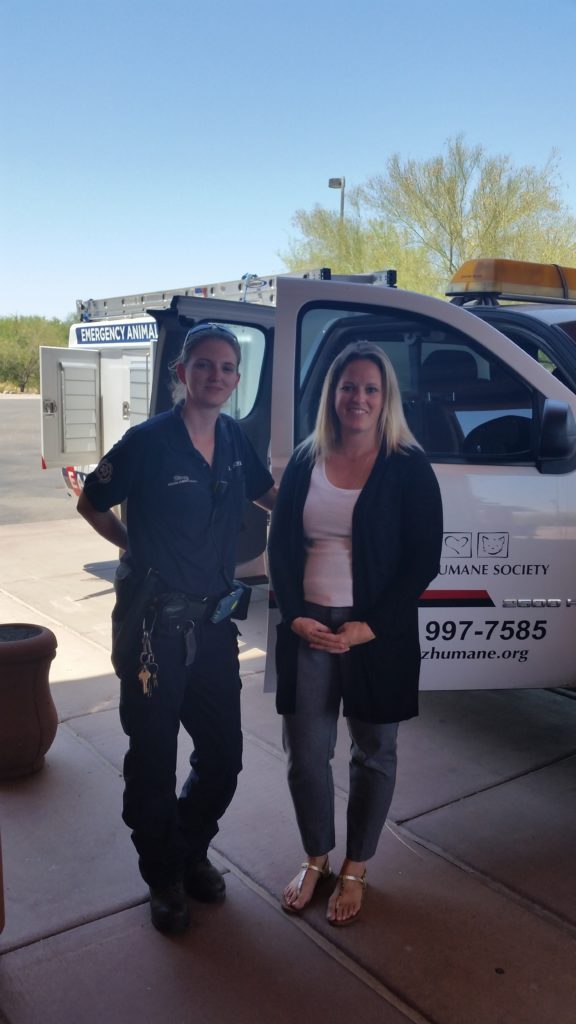 Josie Kirk-Pagel, Hills and Arizona Humane Society EAMT/animal cruelty investigator at BlogPaws.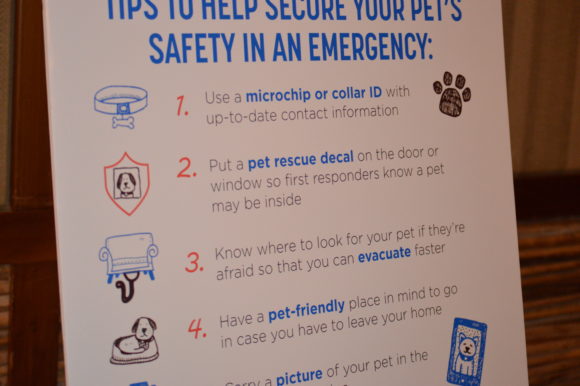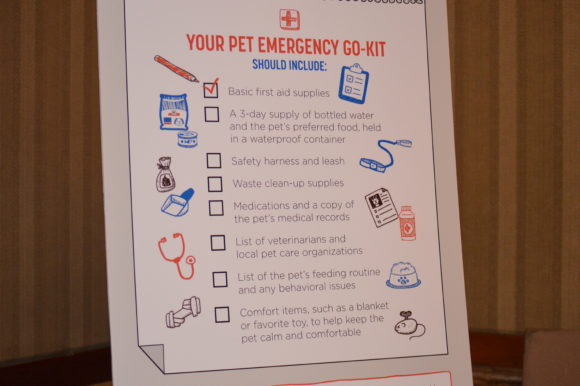 Can you take care of your pet during an emergency! Every 23 seconds, a fire department rushes to a fire in the U.S., according to the National Fire Protection Association! (#sponsored) 
I attended a wonderful VIP luncheon at BlogPaws presented by Hills Pet Nutrition. We learned a lot about their Pet Prepared Campaign and their advice on what should be in the very important Pet-Emergency Go Kit. This post reflects what I learned.
"The best thing a family can do in the case of an emergency is be prepared, and that includes having a plan in place for your pets," said Arnaud Brel, Associate Director of Hill's Pet Nutrition Food, Shelter & Love® program. "We hope that families take into account simple steps that will help them feel ready should disaster strike."
So first, we talked about planning and how important that is before a disaster takes place. You have to assume you won't be returning home right away after a disaster. Some common questions came up and the answers were addressed by a member of the Arizona Humane Society EAMT and an animal cruelty investigator:
Q. How can I transport my animals? Where should I go if I cannot return home?
A. Transport them in crates to a temporary shelter (in the case of a natural disaster)
Q. If there is a house fire, who should I speak with?
A. Ask for the incident command officer
Q. Where do I put my sticker letting the emergency team know that I have animals in the house?
A. It's great to put the sticker in the front of the home in a super obvious place (needs to be at eye level) and also write your cell#. If you bring your pets with you, spray paint on your house that all animals have been moved from this property on the door.
So what's the plan?
Some key points
Keep your dog current on vaccinations so he'll be accepted an an emergency shelter
ID tags — see the piece I just posted about PetHub digital tags
Designate a willing neighbor to serve as a stand in to evacuate your dog if you're at work
Microchip your dog
Essentials for your dog's evacuation kit: "Pet Preparedness Go-Kit" 
Bags for pet waste
Food and water bowls and a two week supply of food and medications
First aid kit
Flashlight
Safety Harness
Photo of your dog(s)
Photocopies of vaccination records plus your vet office information
A sturdy crate
The Hill's Disaster Relief Network quickly responds to and aids impacted areas by supplying pet food to harmed communities. The first-of-its-kind network was established in 2013 as an extension of the Hill's Food, Shelter & Love® program, which has donated more than $280 million worth of Hill's® Science Diet® brand pet foods to over 1,000 shelters in the U.S. and helped more than 8 million pets find new homes.
More information can be found at this link. 
Another resource for the window decal can be found here on ASPCA's site.
Hill's social media channels: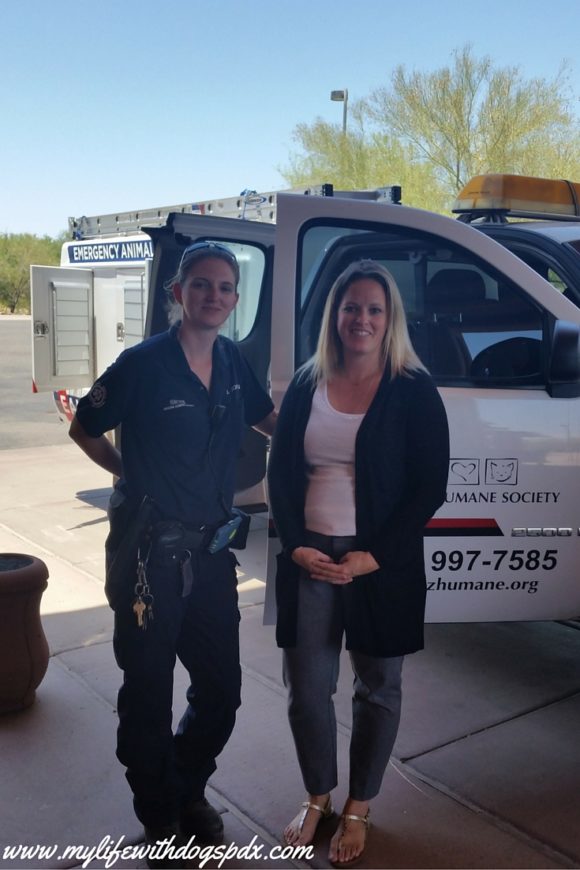 Josie Kirk-Pagel, Hills and Arizona Humane Society EAMT/animal cruelty investigator at BlogPaws.