Paw Soaks: My Fave Herbal Combo
When Bruiser's interdigital cysts on his paws don't flare up I feel like I've won the lottery. He has a terrible "reaction" to Prednisone and the less I need to put him on steroids, the better. I'm fairly confident he has early dementia on top of the cysts and his irritable bowel disease thankfully is under control. So when we found a paw soak that actually works I wanted to shout it from the rooftops. Our holistic Vet makes up the soak but I've included the elements of it below so you can share with your Vet if you think it may help your four-legged munchkin.
There are benefits to foot soaks and cysts are not the only reason to use a soak on your dog's paws. Here is a great article that goes into more detail.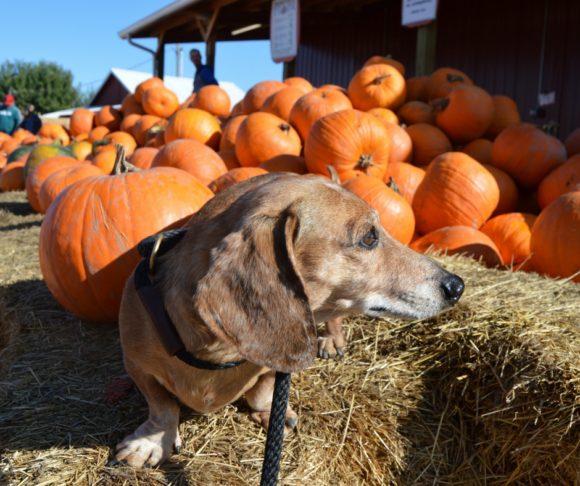 Recipe for a foot soak:
Herbs: Golden Seal, Chamomile
Epsom Salts
Warm water
No Licking
Technique:
Three tablespoons of Epsom Salts
A cup of warm water
1/4 Teaspoon of herb soak mix (Goldenseal and Chamomile)
15 minutes 2-3 times a day
Boots to protect feet after the soak
Optional: Eezapet soothes his dry feet, a fave product of mine
This may sound like a lot of work but it only takes about five minutes to make up the soak. After a few days, the inflammation comes down and his feet are noticeably more comfortable. He doesn't put up too much of a fuss! What have you found that works for paws?
I'm not a Vet so please check with your Vet or tech before looking into paw soaks. While this works well for Bruisy, every dog is different!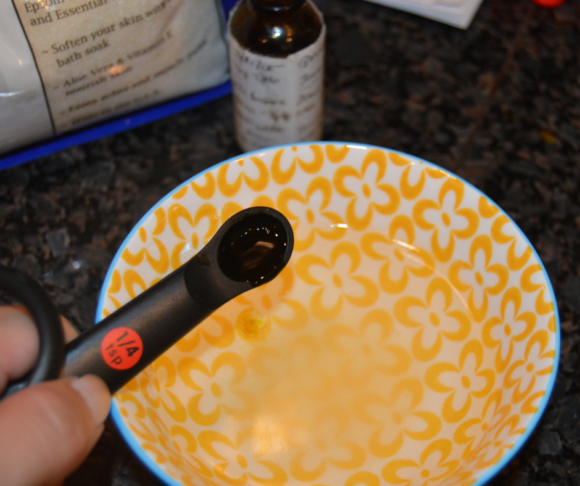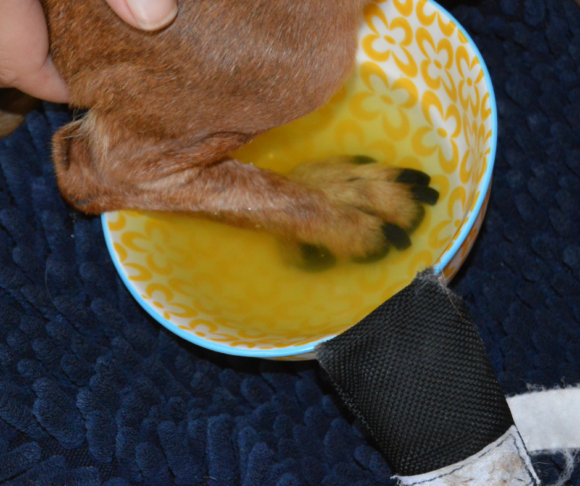 Pin me!