Dog Ramps: Why Do You Need One?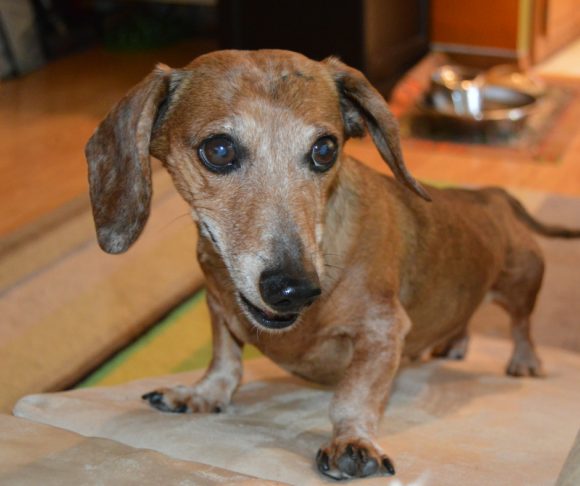 Pet Ramps: Narrowed the Choice Down To Three  
Whether you have a senior dog or a small dog that needs assistance getting up and down from the couch or bed – at some point you may need to consider a ramp. Ordering a pet ramp for the couch for our senior Dachshund required more research then my husband and I expected.
We started by reading two blog post reviews for Solvi's Pup STEP Plus Pet Stairs and a review on Chewy for the Gen7Pets Conversion Deluxe Wood 3 Step Pet Stair.
You choose two to three sectionals to reach the height of a couch or bed – and get some quick measurements. Most of the ramps came in several pieces that you can put together like puzzles to create the perfect ramp for your home.
Hours went into researching these two brands, and a third, Royal Ramps which we found from a Google and Amazon search. And later went on to read a review on another blogger's site that we trust! There are important details including whether or not replacement covers were available if we spill and research from Veterinarians about how to prevent long dogs from jumping on the Royal Ramps site.
The ultimate goal? To get our old doxie up to the ottoman without one of us running to his rescue, and based on the below features we placed an order with Royal Ramps.
Final reasons Royal Ramps was the top choice:
Bruiser suffers from disc disease and this brand was highly recommended by other pet owners with dogs that had this issue
My dogs really do not want to rely on my help when it comes to getting on and off of the couch, and this ramp appeared sturdy enough that I wouldn't have to worry when leaving the house
Rubber grips are another feature called out along with ramps that lie flat – Royal Ramps offered rubber grips.  We opted not to move ahead with the folding feature though as this felt like a step I wouldn't find convenient.
Oyster brown is a color that matches our furniture so a ramp that blends in with the couch and ottoman is criteria I hoped we could meet. They had color options that match most couches.
The testimonials from Veterinarians were legitimate based on the research I conducted with my own Vet and tech colleagues.
Five stars: It's wide enough, sturdy, uses non-slip fabric and can easily be moved from chair to ottoman and upstairs to the bed. The ramp is not only living up to our expectations but removed a lot of anxiety when our doxie would jump to the floor without warning about three times a day!
www.RoyalRamps.com – Check them out!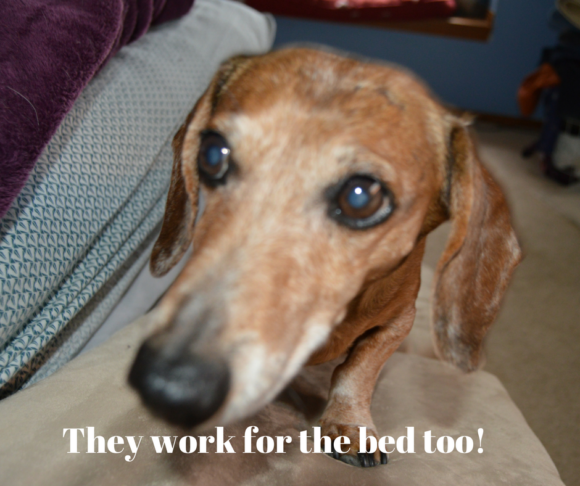 Pin me!