Essential Fatty Acids: Many Benefits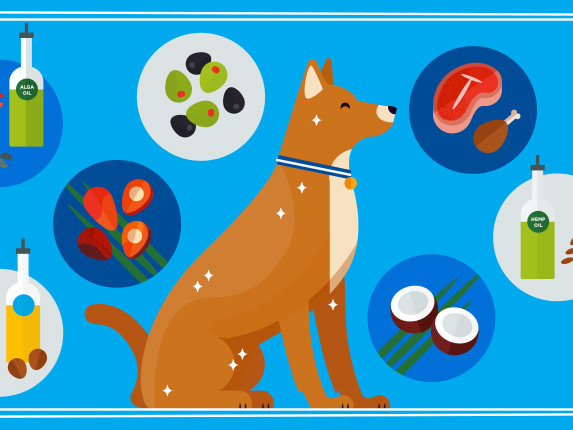 PetCo blog on healthy coats. Infographic. 
Adult dogs need two essential fatty acids: Omega-three and omega-six fatty acids.
This infographic looks at the role of essential fatty acids in skin and coat health. I'm a big fan of using Salmon oil as a supplement in my dog's meals. I typically purchase this at our local, pet supply store and I think it makes a big difference. Diet is so important which pays a huge role in your pet's health – paying attention to the ingredients is key.
I found this to be a really solid resource for anyone interested in the varying benefits of all the fatty acids in a dog's diet. The author, Lisa Weeth, DVM, MRCVS, is a Diplomate of the American College of Veterinary Nutrition. In 2007, she established the Clinical Nutrition Department at Red Bank Veterinary Hospital in New Jersey, the first dedicated clinical nutrition service outside of a university setting.
https://community.petco.com/t5/Blog/Rise-amp-Shine-Healthy-Fats-for-a-Healthy-Shiny-Dog-Coat/ba-p/64371 – consider this when you choose a brand of food.