GoPro Beach Footage: Practice Makes Perfect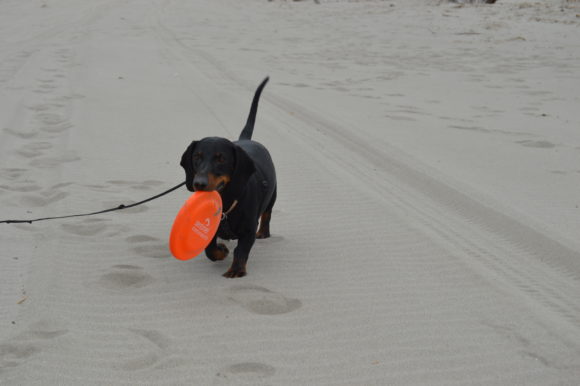 Practice Makes Perfect: Well, sort of… Wordless Wednesday 
These pictures are from our 4th of July daytime adventure. The main goal was to run the dogs (Shermie) and take the edge off since this is not a holiday we look forward to… even with a lot of planned activities and creative solutions to get us through the night, we may just stay on the coast next year as they don't have fireworks.
So Shermie was clearly telling Bruiser below to thank us for trying.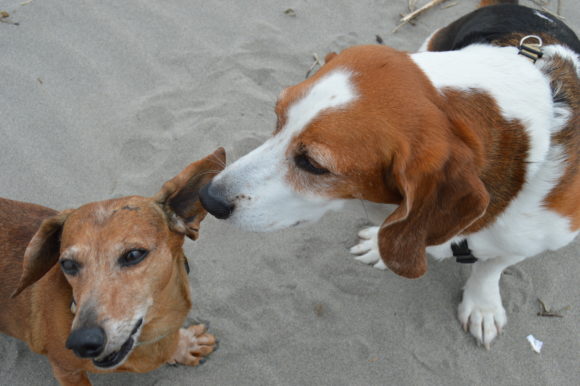 Well we did it: strapped on the GoPro and got some footage…part of the creative plan to burn energy and work out the kinks.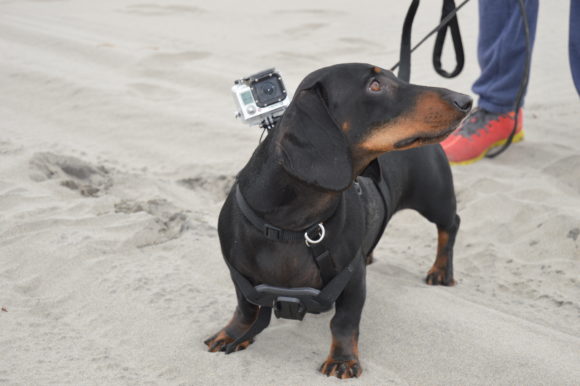 Yes, I'm wearing sweats and a skirt as it wasn't a perfect "beach day". In Oregon, the coast sometimes doesn't even get to 70 degrees even though Portland is 80ish degrees.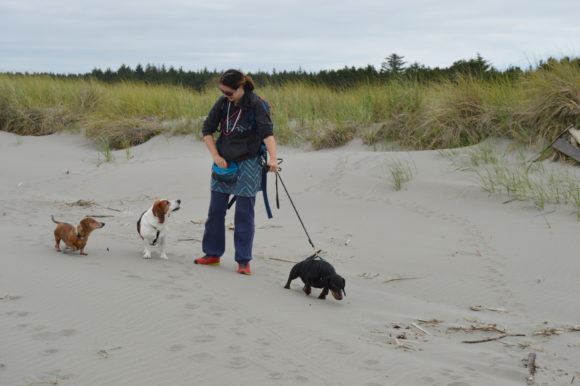 We're going to have to tighten the harness for Walter or just have Shermie wear it. Let's just say it's going to take some practice! 
Thanks for stopping by. Happy July! Next time we get some better footage I'll post the video (edited) with some music.
Since this Wordless Wednesday's theme is Lost Pet Prevention Month: I contributed a guest post to PetHub over the weekend that talks about tips for keeping anxious animals safe. How did your four legged friends do last night?