Herb Garden: Tips & Tricks for Spring Gardening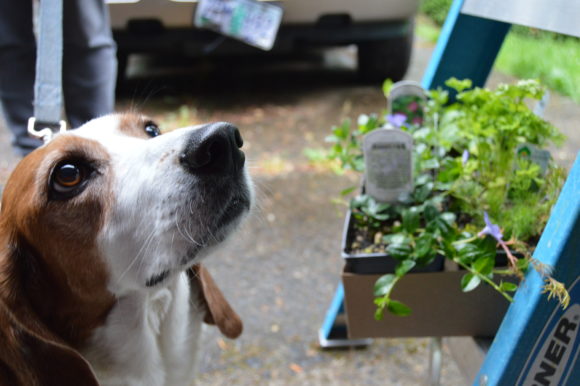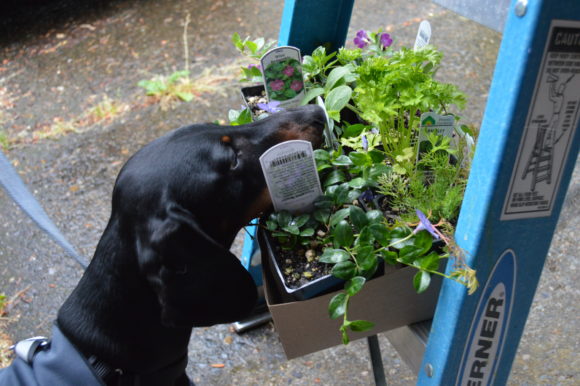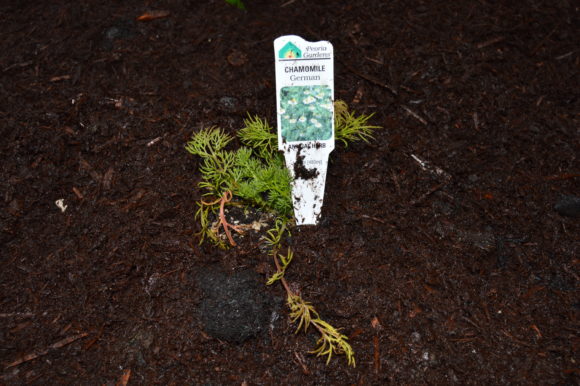 Start an herbal home garden. (side note: If your dog likes to nibble in the garden, this herb garden will not only give your dog safe items to eat but also practical herbs that will benefit them in numerous ways and an alternative to the outdoor grass and landscaping, the eating of which could lead to accidental ingestion of pesticides, herbicides, or chemicals that have been used to treat your (or your neighbor's) yard).
So my husband and I spent all of last weekend planting a pet friendly herb garden for the dogs. A few weeks ago I wrote about Cleavers, an herb that looks like a weed in most Northwest neighborhoods. That one we don't need to plant! But the herbs we did plant include: Parsley, Chamomile, Lavender – just to name a few. And yes it POURED all weekend…perhaps a good time to plant?
What herbs are best for a garden since folks are starting to plant now that the weather is getting warmer?
*For all of this information, I referred to the very popular book "Herbs for Pets" and I also verified this with our holistic vet.
Chamomile- Why I chose it?
Sedative, stimulates digestion, heals wounds
Prep: Tincture (although I leave that up to our holistic vet), salve, ointment and water infusion
A cooled water infusion of the flowers can be used as a soothing, healing, rinse. I've done this at home and it's easy to prepare. This can be used for inflammation of the skin so in our house -flea bites as an interim solution as I do give Sherm Trifexis as he has flea allergy dermatitis.
Parsley- Why I chose it? It's super safe and can be prepared as tea or dried herbs. It expels intestinal gas – I haven't used this yet with our dogs only ourselves so I'll write about this herb after I have a chance to use this with the dogs.
Lavender- Why I chose it? 
It elevates mood, antibacterial, astringent
Prep: can be used as a diluted essential oil, tea or dried flower bunches
I'll talk about essential oils in another post – but as a tea made from what you plant – the dried flowers, leaves and stems can be used as an external skin rinse for relief from pain and itching
Sherm is itchy so we're going to try this on his feet this month
And we planted some Cucumbers for the humans!
Another great resource I found: