Herb Review: Passion Flower for Anxiety (new series)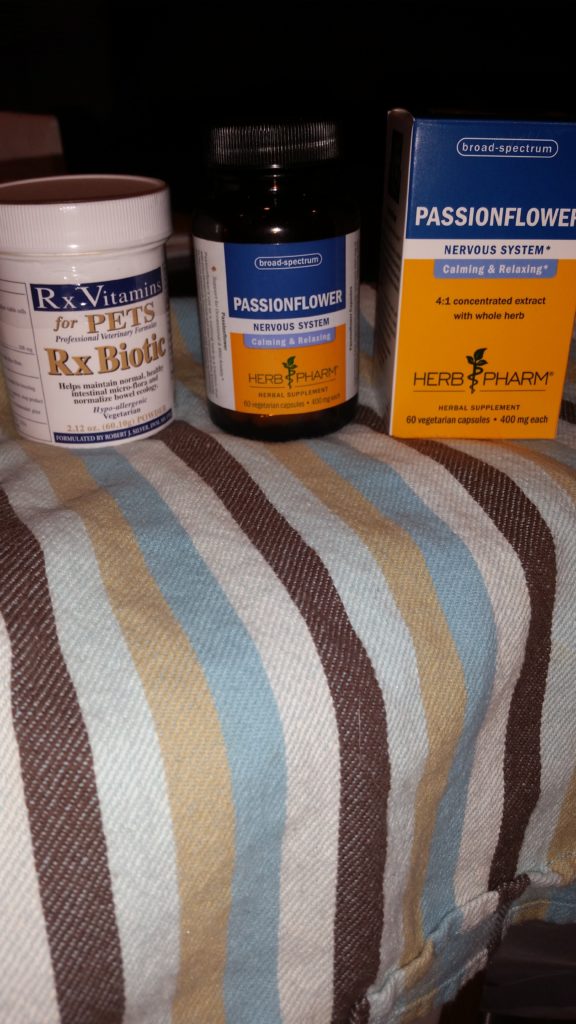 Herbs for Anxiety: Try Passion Flower
First, I preface this entire article with this – please schedule a consult with a holistic Veterinarian before you give your dog or animal herbs of any kind. There can be "drug" interactions so you need to be careful.
I'm going to start reviewing different herbs in this series so: WHAT is Passion Flower?
It is known to help with separation anxiety as well as fear aggression. These are both issues my dog, Sherman, deals with on a daily basis.
Shermie gets a capsule of Passion Flower with every meal (shown above). I call this herb his secret sauce as it takes the edge off and it's noticeable when he's not taking it. He's less reactive on leash, he's less sensitive when around our older doxie and he just seems more at ease with his daily activities. I have seen a noticeable difference and he's been taking Passion Flower now for over a year… we're all big fans.
So Passion Flower is know as an herb that addresses emotional upset. In Sherman's case it's used in combination with other herbs.  Was this helpful? Drop me a comment!
Resources: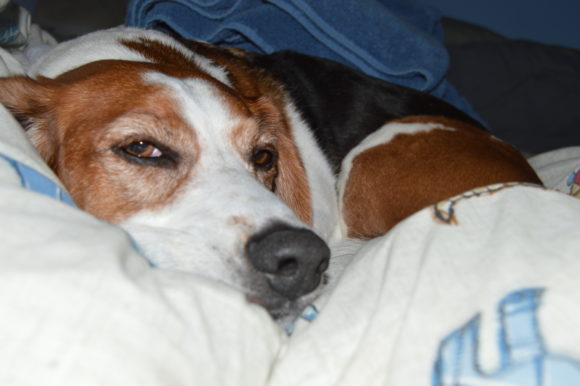 Shermie relaxing!
While I'm a Certified Veterinary Technician (CVT), I'm not a veterinarian! All my opinions are based on extensive research and over ten years living with dogs. However, you should check with your veterinarian before integrating anything new into your dog's life or routine that I recommend in any of my posts.