Home Delivery & Menu Consults: Q&A with Darwin's #ad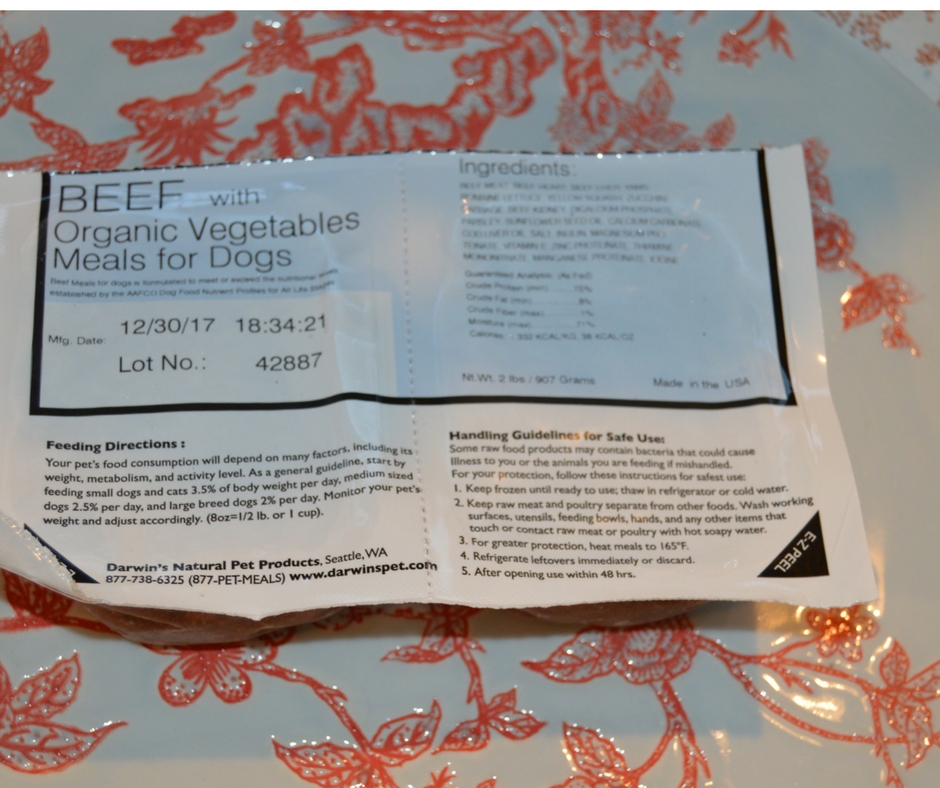 #ad Disclaimer: This is sponsored. We are compensated from Darwin's as part of their blogger program in exchange for an honest review.  I only share information about products that I believe in and already fit into our doggie lifestyle and routine. 
Home delivery of pet food (whether customized or non-customized orders) has increased to nearly one-fifth of pet owners. And Pet food sales increased almost 6 percent and topped $26 billion in 2017. Not stunned by this statistic! I fall right into this group of pet parents. So many pet owners want convenience these days.Why? One of the services I appreciate the most about Darwin's is home delivery. We're so busy all week (Acupuncture for Bruisy, Nosework for Walter and Shermie – just to name a few dog themes activities) and I always make sure I have treats and Kong stuffers but having our food delivered every three weeks to our doorstep is outstanding. The frozen food is fresh and on ice.
Their customer service is outstanding and they have a set drop date for Portland so we always know how much food we need between all three dogs. I can also request deliveries on "off" days if I need more beef which is their fave.
In addition to home delivery, did you know Darwin's provided menu consultation as a service? Yep! So I talked to James Holliday, a menu consultant, this month. I did research prior to setting up my food delivery five years ago and a lot has changed with the dogs! It's a good time for me to re-visit the meals I'm feeding the dogs!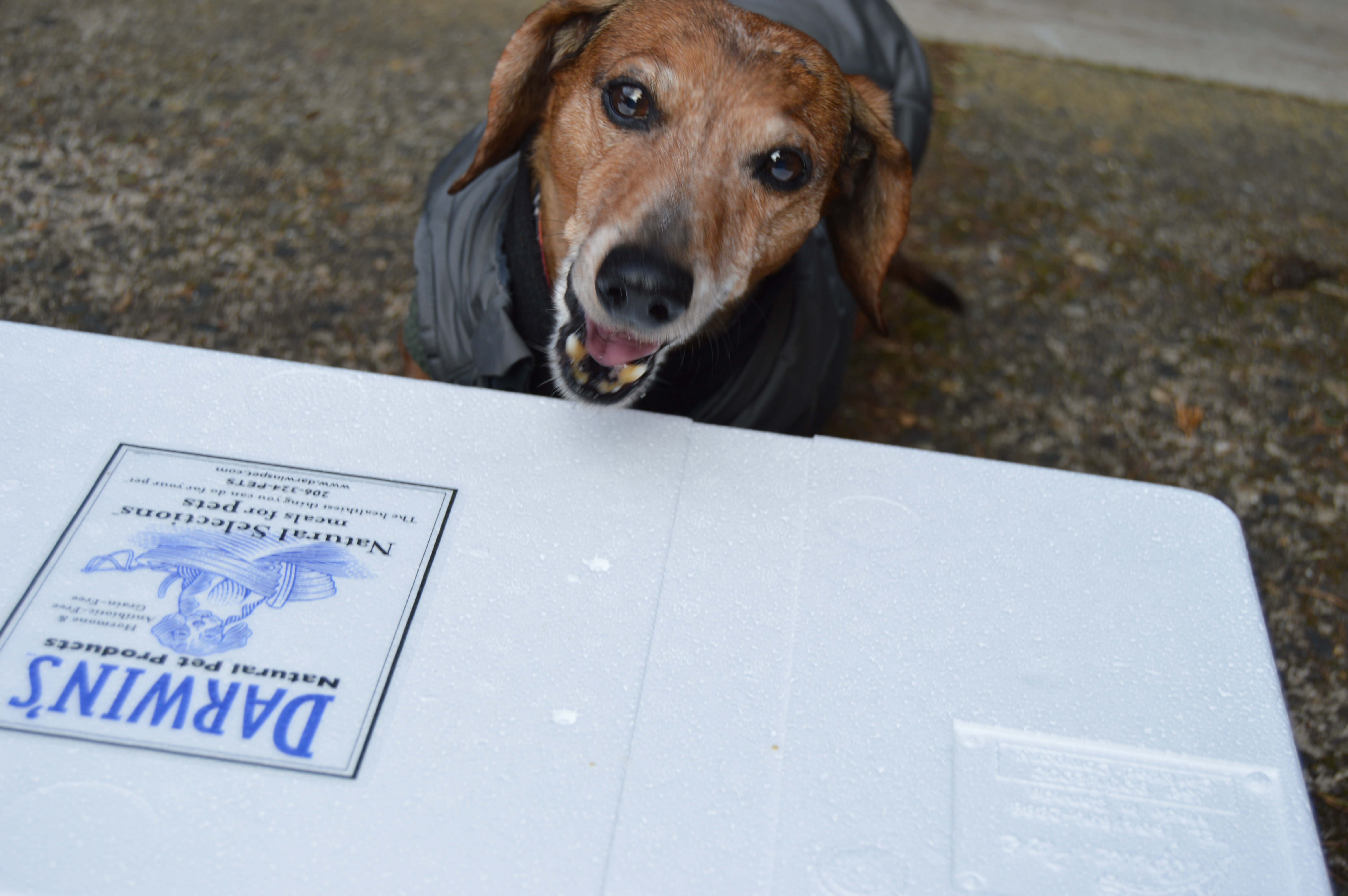 If you're not sure what to feed or how much to feed you can contact Darwin's about this service. I did this!
This is beef and I cook it lightly as my dog, Bruisy is immune compromised with Irritable Bowel Disease. I also add a supplement which is the powder you see in the bottom of the dish. 
Menu Consultation – A Q&A with James Holliday:
Question. My senior dog has Irritable Bowel Disease (IBD), is there a combination of protein or meals we should consider? We feed mainly beef at the moment (mostly since that is his fave protein) Answer. One tsp coconut oil for every ten lbs. has tremendous health benefits and works as a natural inflammatory. This will help control this and create a nice smooth, skin and coat – so if there are any additional allergies this will help to calm his system as well.Any protein can be fed a dog regardless of bowel system issues.
Question. I have a high energy doxie that receives a lot of exercise and I would categorize him as running "hot" most of the time – that said, should I be feeding him "cooler" proteins? Answer. We would look at cool proteins as a mainstay but keep other proteins in the mix. Beef/Bison would be fine since they are neutral. Since they can develop allergies to one protein you should add in poultry, for example, every once in awhile. (duck works too). Poultry is actually a "warm" protein. Lamb and Venison are hot.Also, for doxies, "no wheat or gluten" – they are prone to arthritis so avoid heavy starches. And arthritic animals should stay away from heavy starches too.
Question. What in general is the recommended diet for senior dogs (that don't have any concerns like IBD)? Answer. Honestly, anything.  Our meals are formulated for all stages of life.Adult formulas only are on the horizon. We do carry Lamb for adult dogs currently for customers.
Question. What the most popular protein that you all recommend across all your clients? Answer. We don't recommend a single protein – perhaps a toss-up between chicken and duck. We recommend a variety in any format you can do.The formulation is the same across the board – so switching proteins isn't the same thing as switching proteins when you're talking about kibble.
Question. For cat lovers, what meals do you recommend for cat clients? – Answer. Three different proteins -Chicken, turkey and lamb are offered.  We hope to bring others online. Offering any of these three are great options. 1/2 tsp coconut oil can be offered to cats too. And the health benefits are amazing.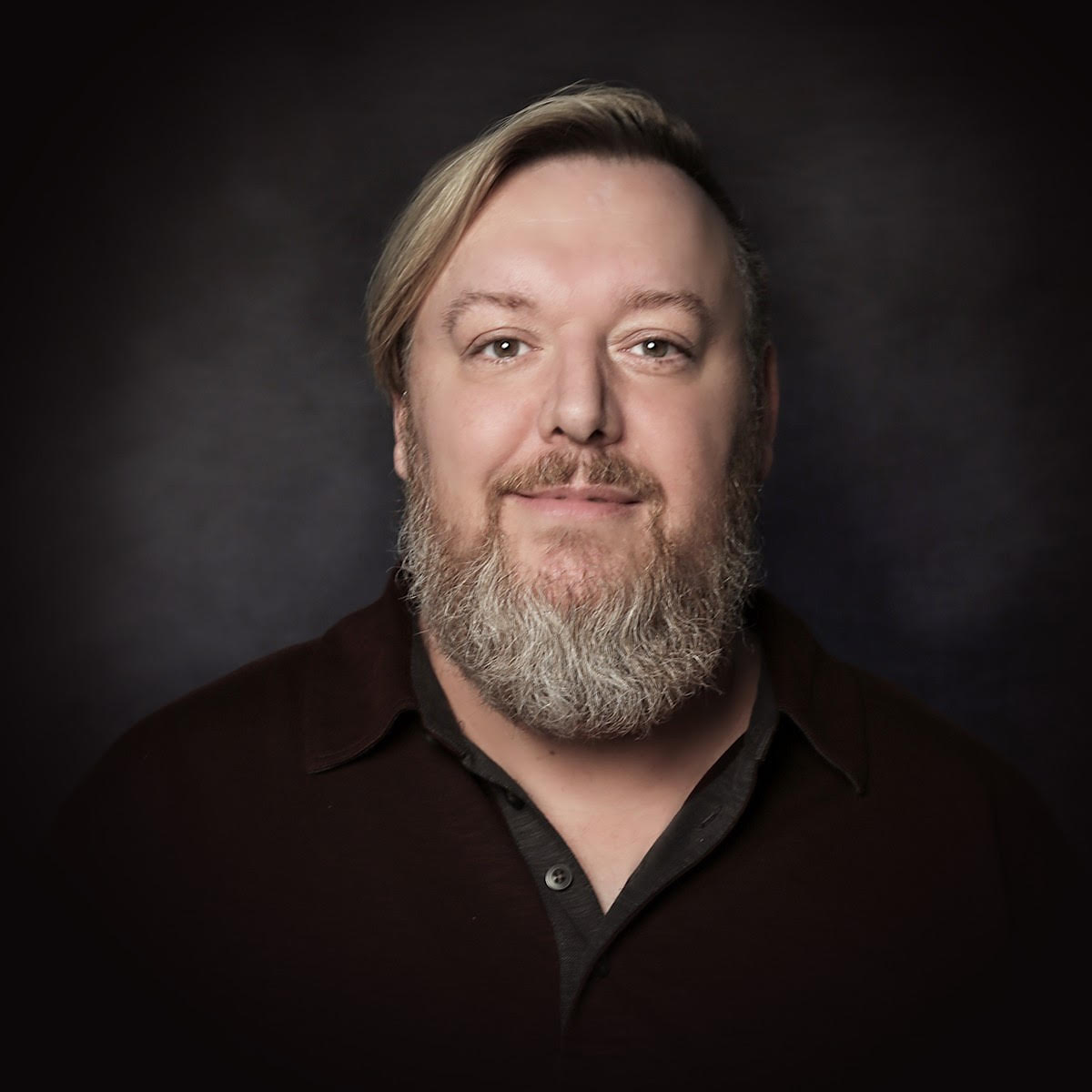 James Holliday, menu consultant 
Vet Disclaimer: Pet owners who use this site are urged to consult directly with their veterinarian for a pet nutritionist or any medical advice.
Resources: 
Pin me