Holidays, Hounds and Hot Buys: Holistic Giveaway Items
Below is a review and some pics of the products and brands in the Holistic give-away!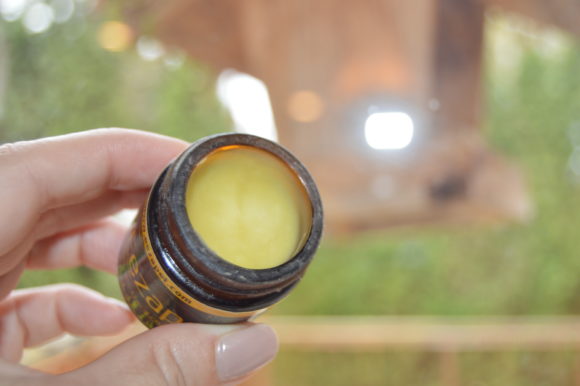 Eezapet Anti-Itch cream for Bruisy!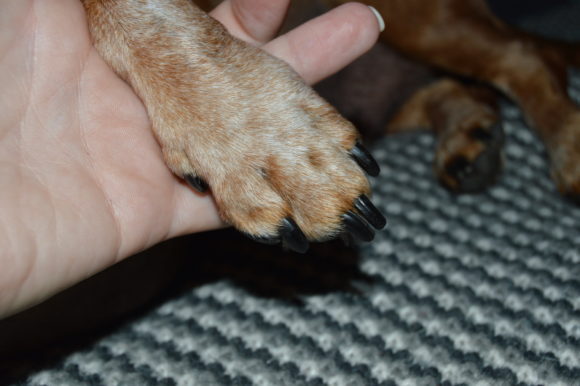 This has been nice holistic alternative for Bruisy's interdigital cysts. He licks a lot less!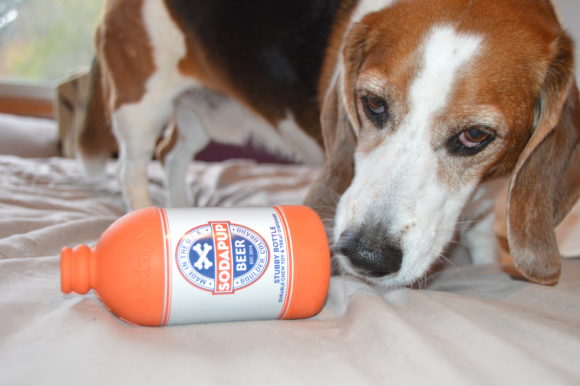 Have you seen these from Sodapup? OMD! 
Welcome back! We're so excited to dive into some of the items we reviewed for the Hounds and Holidays giveaway.  #ad
We have five giveaways based on different themes with prizes valued at almost $2,000. Oh My Dog!  These giveaways are only open to U.S. residents, 18 and over. Winners will be selected at random.  *winners will be notified within 48 hours
You can enter for these massive prizes by visiting the contest page: found here.  
In this post, I'll be highlighting the giveaway items in the Holistic Goodies for health & wellness/products for seniors. 
There are so many cool items in the Holistic Goodies Giveaway valued at over $500.
Holistic Goodies for health & wellness/products for seniors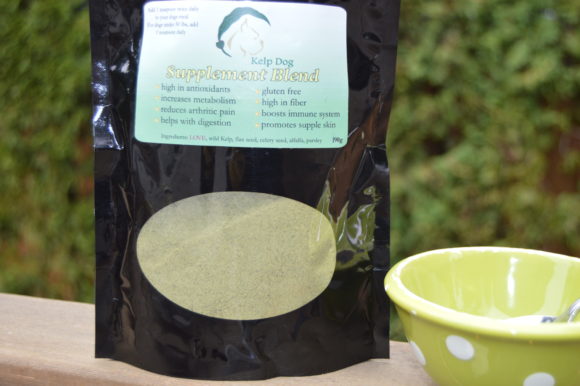 Premium Kelp Supplement Blend 
The Premium Kelp Blend is what we reviewed for the giveaway! The supplement delivers daily essentials to maintain and help improve your dogs' health & vitality. This supplement contains only all-natural ingredients with no fillers, additives, or grains. As you know the dogs are on a raw diet and this supplement is recommended for dogs that eat raw as well.
Benefits include: high in antioxidants, rich in iodine (helps with thyroid issues), boosts immune system, increases metabolism, reduces arthritic pain, lowers blood pressure, reduces constipation, helps with digestion, holistic source of nutrients, helps with digestion, high in fiber, promotes supple skin & healthy coat
Ingredients: LOVE, 100% pure wild Kelp, Celery Seed powder, Alfalfa powder, Flax Seed powder, and Parsley
Kelp's product line includes: Kelp Spritz (great for detangling!), Kelp Shampoo, Kelp Paw Balm and Kelp Lip Balm for humans.
The Ruffwear Haul Bag™ keeps dog gear organized and accessible while car camping, road tripping, or visiting friends. Store food, bowls, leashes, toys, and pick up bags in our wide opening gate-mouth bag for full access to contents. Interior and exterior zippered and mesh pockets keep gear organized. ID sleeve displays important information.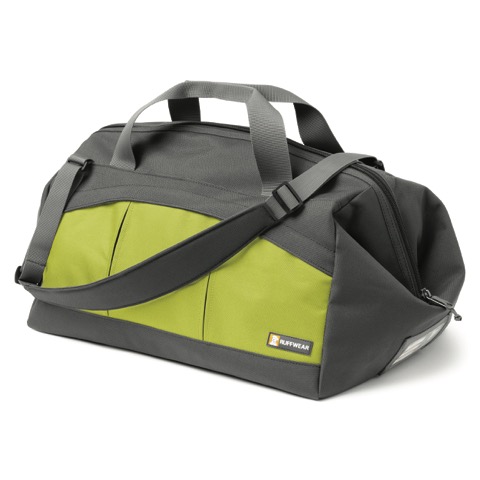 Natural Paws products -gift basket:  "Winter Care Pack" – we reviewed the sprayable ear wash and loved it for Shermie!This care pack includes: Sweet Pea's TenderPaws, the EARoma thEARapy and Ditch the Itch products.This care pack is a perfect gift; 2-oz bottles of each of Natural Paws' 3 best sellers, wrapped in an adorable pawprint organza bag.
Check out my fellow blogger, Denise Gruzensky's post on Natural Paws!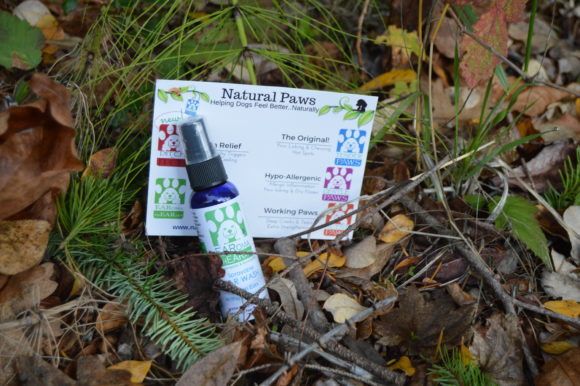 Eezapet Anti-Itch cream -30ml bottle.
We were sent Eezapet months ago to test and review with Bruisy's interdigital cysts and he licks a lot less after I've applied this! I've used this on hot spots too. I've also used it on bug bites this summer that I got after camping and it's amazing how fast the itch stops. For use on cats, dogs and small pets. You can use Eezapet on: hot spots, abrasions, ears, tips of tails, allergic reactions and random rashes.   Also great sunburn relief for our white furry friends.
100% natural ingredients
made in New Zealand
tested on humans first
Cruelty free.
They also  have a 100% money back guarantee.
For those entering this contest and reading this review! You can use the code: FREESHIP at checkout when you place an order over NZ$39.99 to receive free shipping.  They ship direct from New Zealand.
Are you tired of your animals not getting along?  Are you frustrated by your pet's naughty behavior and you don't know how to stop it?  Do you wish you knew if your pet was suffering?  Are you overwhelmed by grief because your pet has died?   Do you feel guilty because you don't give your pets as much time or attention as you feel you should?
These are the kind of challenges Terri Sides helps solve for owners and their animal companions. This giveway includes a gift certificate for a session.
No more slipping, sliding or struggling.  ToeGrips are perfect if your dog is slipping on floors from age, injury, surgery, or disability. They created a "Grip Zone" where the toenail meets the floor to provide traction with each step.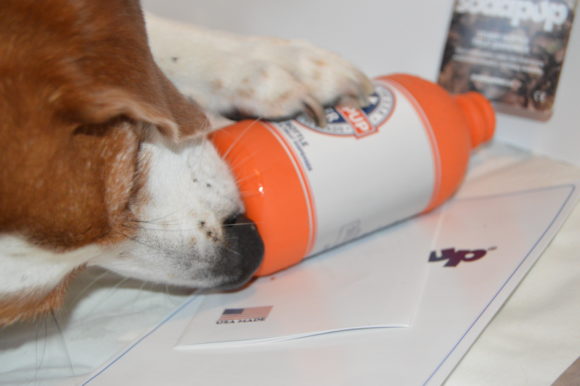 We are ALL about slow feeding in our household. Have you heard of Sodapup? We reviewed this stubby beer bottle. It's a durable natural rubber dog toy in the shape of a stubby beer bottle. So we were able to add another puzzle toy to the mix as this is designed to dispense treats. Also, it's sustainable non-toxic and biodegradable.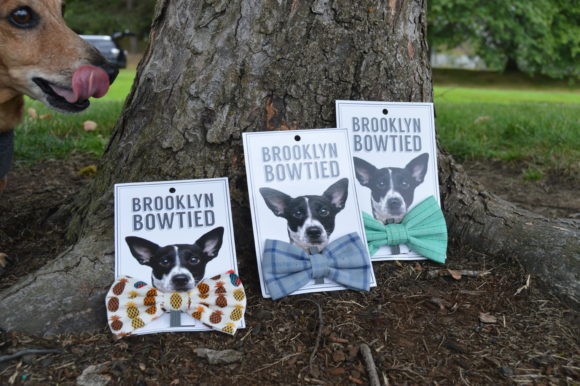 Nothing is cuter than a dog in a Brooklyn Bowtied bow tie!
Down Dog Snacks are grain-free, plant-based dog treats made without dairy, soy, corn, eggs or wheat.  Just all-natural, real, human-grade ingredients that are locally sourced when possible.  The dogs loved the Peanut Buddha Bones we reviewed this month! 
Those entering will enjoy the Zen Sampler- Peanut Buddha Bones, Banana Bliss and Peas, Love & Carrots.  
They make grain free + raw food, and healthy chews + treats. Check out this awesome brand over the holiday season! Remember to always transition your dog onto new food slowly – enjoy this sample this month!
Need to shampoo the dogs with Teckelklub's new shampoo bar!
The Teckelklub Wellness line recently launched and is part of the giveaway!
The K9|essence Organic Dog Shampoo+Condition Bar is shown here and is promoted as earth-friendly, fuss-free, fragrance and chemical-free. Cleanse your dog's skin and coat with their revolutionary fragrance-free, hypo-allergenic shampoo bar. It's non-irritating, au naturel formula is safe, gentle, and effective for daily use. No chemicals, phthalates, parabens, petroleum, or sodium lauryl sulfate.
Every Teckelklub K9|essence™ Organic Dog Shampoo+Condition Bar is kettle-made cold process at low temperatures to ensure the organic ingredients remain the same, air dried and aged over time, then cut by hand to create long-lasting shampoo perfection. Proudly made in small-batches with care in the United States using Certified Organic ingredients.
The wellness line also includes: shampoo, a conditioning dog coat spray and antioxidant spray.
Yep! I have an emergency Kong toy on my key chain now! Who doesn't love the durability of Kong products? We can never have enough Kong toys!
Pin me!