Keep Dogs Sane On Rainy Days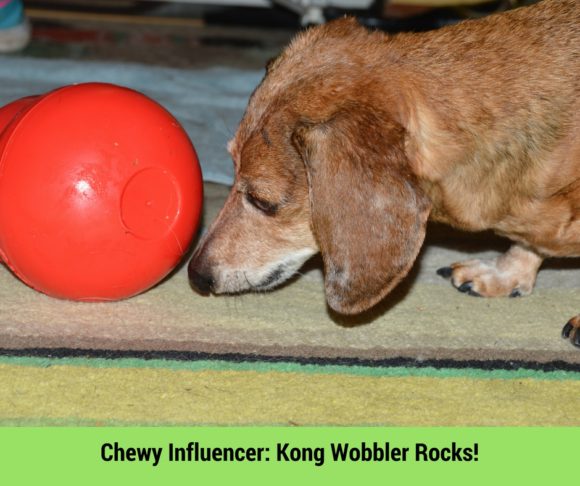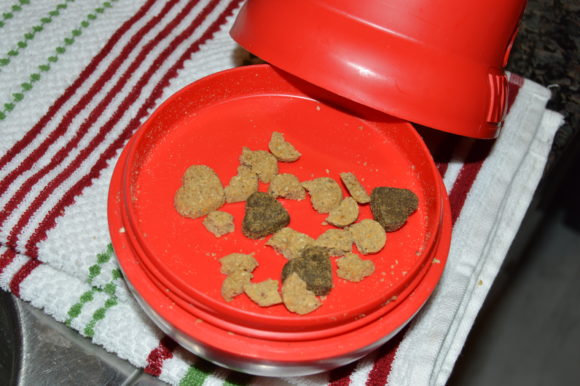 #Ad #Chewy Influencer
Have you heard of or seen these Kong Wobblers? This month as part of the Chewy Influencer program we reviewed the Kong-shaped Wobbler and I wanted to test the product with Bruiser. Bruiser is very persistent! The Wobbler is easy to fill and when the dog pushes it around the treats spill out. I did a quick video of Bruiser enjoying his new interactive toy.
Another great use for the Wobbler? This can be used as an alternative to a dog bowl to help slow and extend mealtime while providing exercise for your dog. The hole in the top part is small so it's good to break up the treats so they easily fall out at first as I wanted to make sure Bruisy was rewarded often before making it more challenging.
What I like about it?
I like how easy this is to clean. I have some other Puzzle Toys that are tough to clean and the cookies get stuck which I hate. It's dishwasher safe, so it's easy to clean.
The top screws off from bottom for easy filling.
It comes in two sizes and I opted for the larger size and Bruisy thinks that's just fine!
Four Stars! 
Before we look at videos of senior Bruisy! – Let's give-away a Chewy box! 
Enter the giveaway via the entry form below. 
One lucky winners will receive a Chewy Box that includes: Orijen Original Freeze-Dried Dog Treats, a Outward Hound Hide A Squirrel Puzzle Dog Toy, a JW Pet Megalast Bone Dog Toy, and an 8-oz bag of Fromm Four-Star Nutritionals Grain-Free Lamb with Cranberry Recipe Dog Treats. (Valued at $25)
This is open to US residents from 2/18/17 until 11:59PM eastern 2/22/17.  #ad

Resources: