Lost Pet Prevention Month: Murphy's Law on Vacation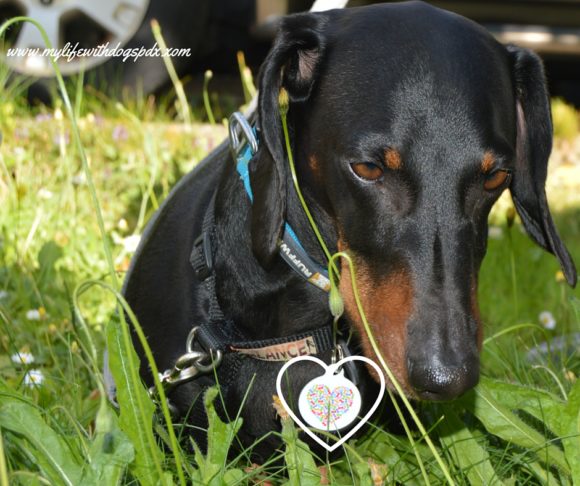 PetHub Digital ID tag on Walty: there are tons of cute patterns  (they have QR collars too)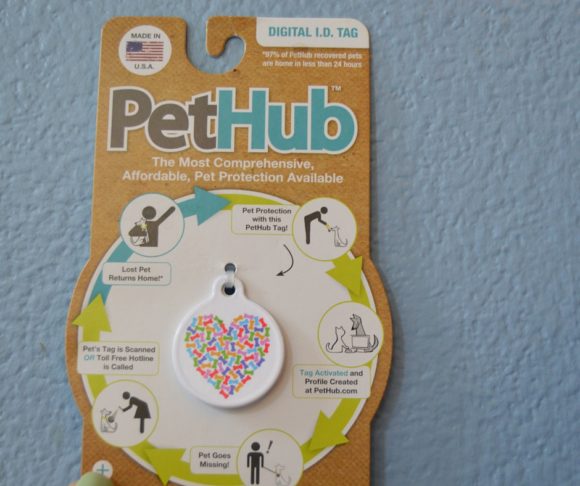 Murphy's Law on Vacation: #sponsored
You've been waiting for this trip to the coast for months and vacationing with your dogs is on your top five list of 2016 resolutions.
Car is packed, dogs are in their crates and collars have identification tags – in case the worst thing happens – one of your dogs gets lost.
It's Murphy's Law, right? You're days into your trip. You open the cabin door and you swear all the dogs had long leads on and were behind a baby gate while you were getting the car ready for their morning hike. Yet, someone gets out and before you know it, they're out of sight.
Luckily, the community you're in is small. But no one knows your dogs in this strange community so let's talk about prep and the things that should be in play before you leave… just in case this happens.
Did you?
Microchip your dog and register him with the microchip company?
Make sure your dog has a collar securely fastened with a digital ID tag?
Research PetHub? No problem- I've done the legwork for you here. The basic package is free! (this is what I signed up for)
Honestly, one of the easiest ways to make sure your dog ends up back with you is PetHub digital ID tags. It's low tech and has a simple QR code that aligns with your dog's identification details. Do this while Lost Pet Prevention Month is top of mind – it literally takes five minutes to set up an account.
Here's how it works  — step by step video tutorials below: Create an account, add your pet, and link up and activate your tag
Once your account has been added you have the options to add other important information:
Add or update your emergency contacts  – You can add multiple emergency contacts and emails to your profile. PetHub does not share this personal info with third-party sources.
Completely fill out your pet's profile  – Add a photo, a physical description, and other critical pet data to allow for easy identification in the event your animal goes missing.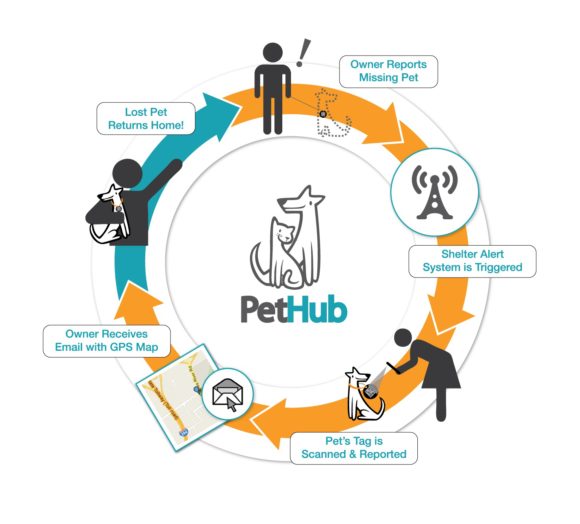 How PetHub works:
Disclaimer: We received a tag from PetHub in exchange for an honest review.  I only share information about products that I believe in and already fit into our doggie lifestyle and routine. PetHub did not compensate me for this post.  
(this is now in a Blog Hop and the theme is horses so… you may get a tag for your horse!)  
Resources: YouTube Videos