How To Make Time To Train Your Dog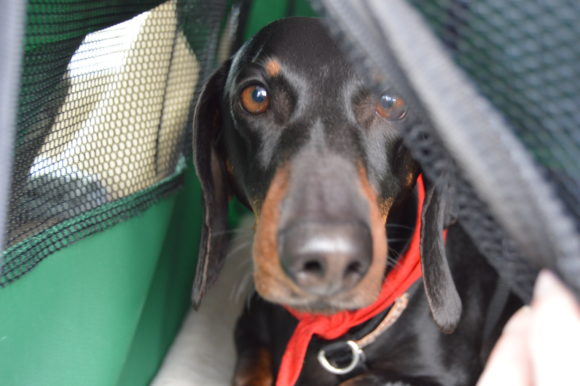 When do I get to come out of this crate! When's my turn at nosework!? 
Below is a snapshot of my calendar from last week. Things were… well a little nuts.
I think most folks at this point know that I live with one senior hound and two environmentally sensitive dogs.
So I have to make time for training. It literally makes all the difference in how they see and smell the world.
So here's how I try to fit in training and the method to my weekly "madness":
I identified ONE class or "sport" for both Sherm and Walter. I needed to prioritize as I didn't have time for multiple sports.
Choosing one night a week for class and a time that didn't make me crazy – so I can calmly get the dogs walked and fed and in the car.
Why traveling to a novel environment is also great training for environmentally sensitive dogs: It's great for Walter and Shermie to learn to travel in crates and to be able to "wait their turn". So honestly I use time in the car as a training opportunity. You certainly don't need to have a class to attend for this and can do this anytime!
Another great reason to choose a class that is a dedicated two hour time slot for training is that I get distracted at home and even though we "eat on our mats" and offer sits anytime we leave the house, this is "our time" and it's on my schedule.
The class work we do is focused on Nosework.
What about old Brui? I dedicate one weekend afternoon to Bruisy. I'm teaching Bruisy how to swim at a local K-9 swim facility.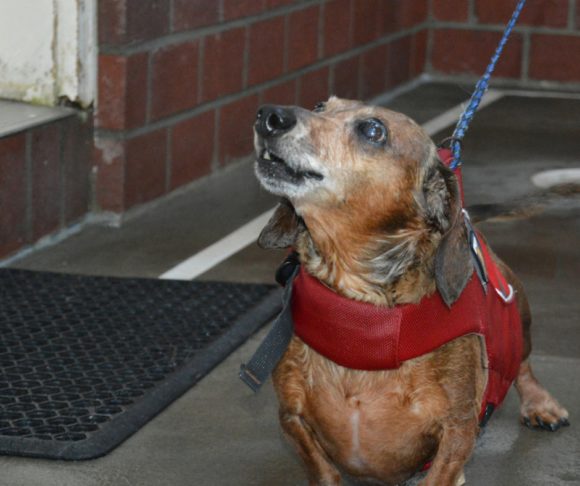 Other ways I save time? Training on walks -I walk all three separately since Bruisy is slow and Walter as well as Shermie are reactive on leash. I know this sounds insane but it's easier. I cannot train two at once so this way everyone has an opportunity to learn how to stay calm around other dogs on walks and to sit on every corner before we cross!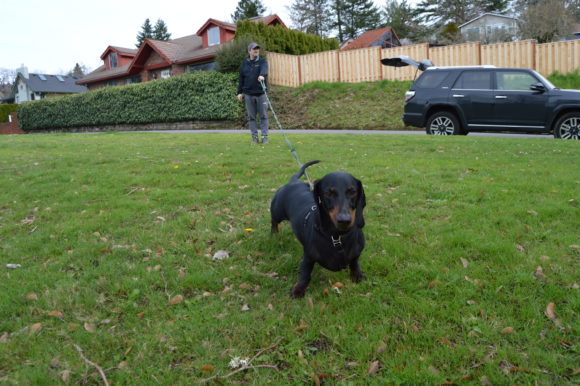 Does your planner look like this? This is why I schedule a class!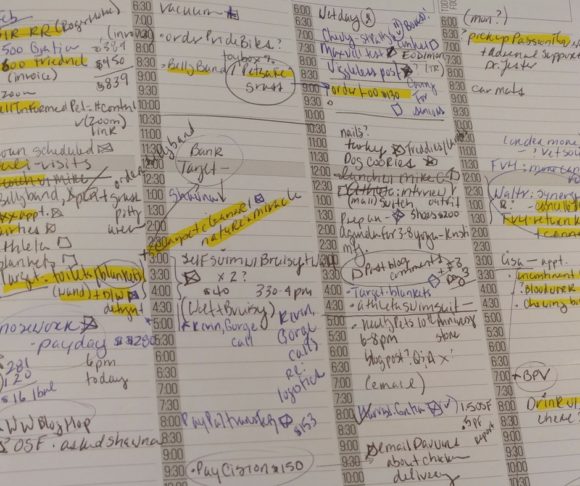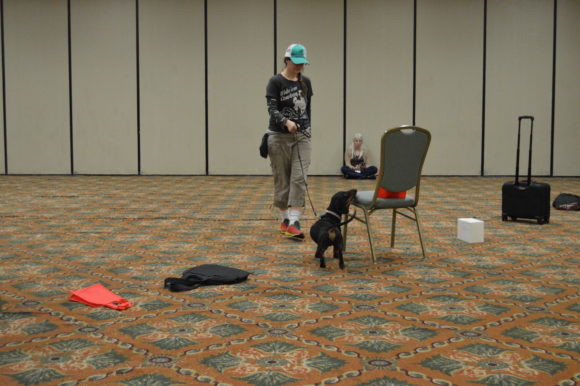 Nosework workshop last year with Walter. 
Resources: Nosework article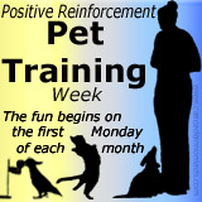 Don't miss all of the other blogs participating in this month's Time Management for Training theme. Thank you to Tenacious Little Terrier and Wag 'n Woof Pets, Travels with Barley for hosting this hop!