Wordless Wednesday: Competing in Nosework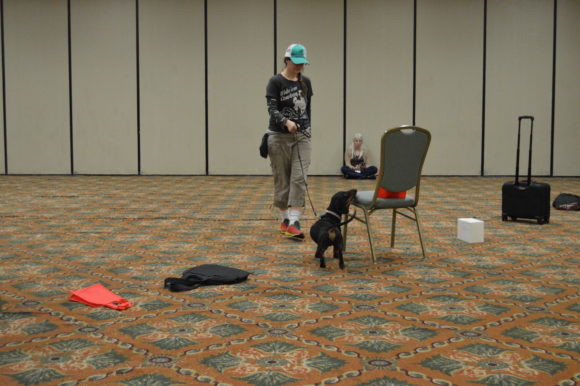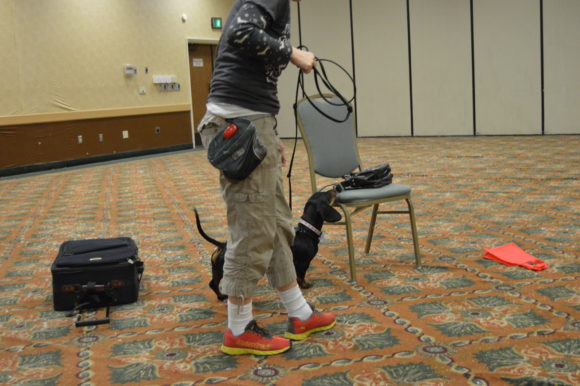 I encourage anyone that competes in dog sports to attend "Mental Management Principles" with Teah – at Gentle Touch Pet Training. She travels across the country and hosts seminars!
Highlights from the two-day Nosework presentation included:
Remember – every time you picture something you improve the probability of it happening!
Principle of reinforcement:
When you leave Nosework – talk about what went well and what you learned.
When the conscious, subconscious and self-image all work together performance is easy.
This is just a taste – but the second day we did a ton of work with Walter so wanted to share these  – a container search for the ten handlers working with their dogs.