My Three Hounds Help Me Appreciate Life More
#ad This is a BlogPaws Blog Hop campaign!
Disclaimer: This is sponsored. We are compensated from BlogPaws as part of their blogger program. 
I can confidently say that my three dogs, Bruiser, Walter, and Shermie, have given me an appreciation on life that I didn't have before. Thanks to them, I constantly stop to "smell the roses" every day.
Bruiser was the first pet I've had that's a doxie breed, and he will always be remembered for that by my entire family.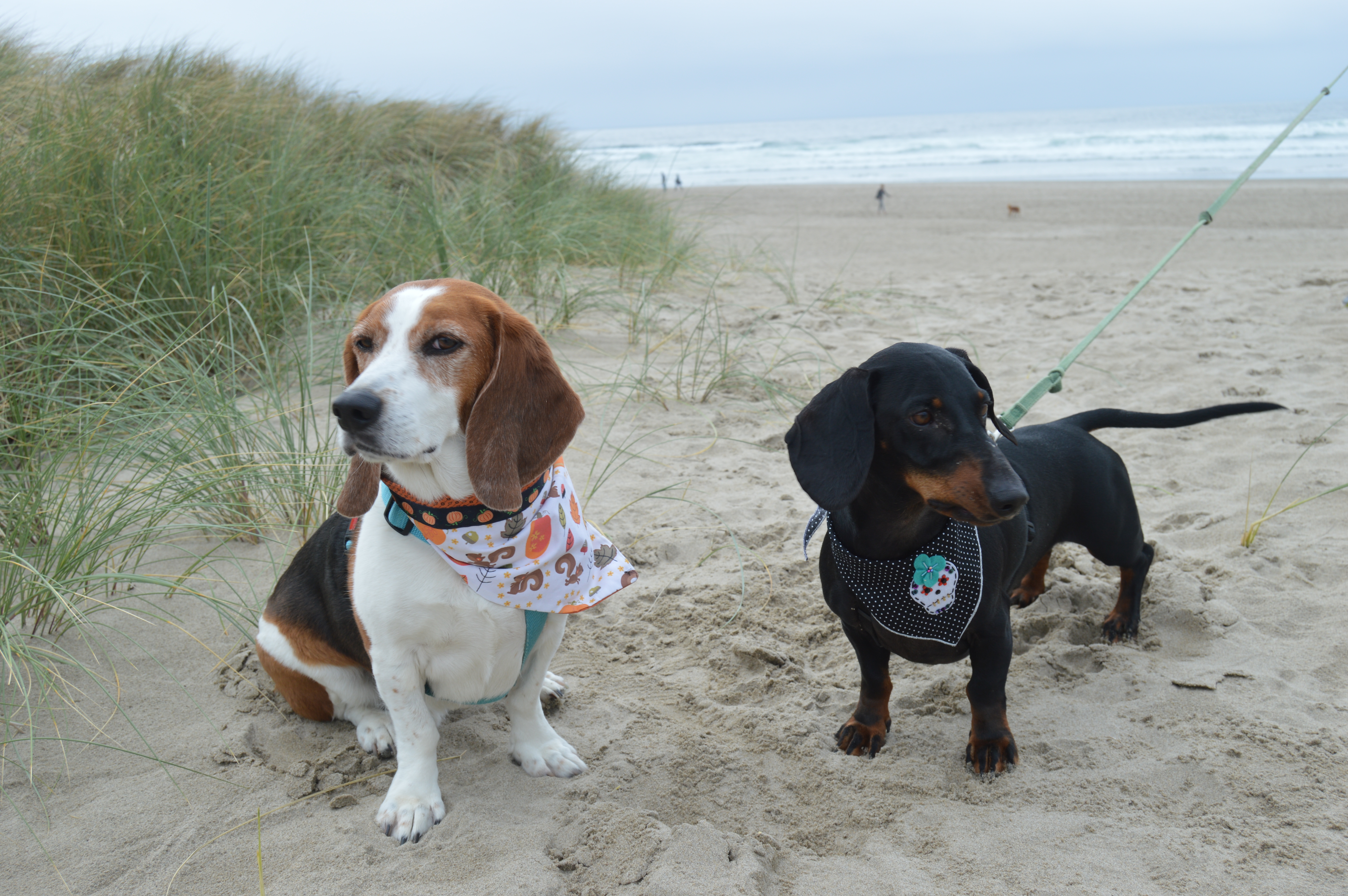 Sherm (Beagle mix and Walt is the Doxie)
Walter, his six-year-old brother, is also a doxie. Once you live with this breed, you never go back. They are hilarious, loyal and loud. I'm not kidding, these pups always need to be heard! I could even argue that they may have a special chair and won't have it any other way. Or, perhaps, that's just Bruiser.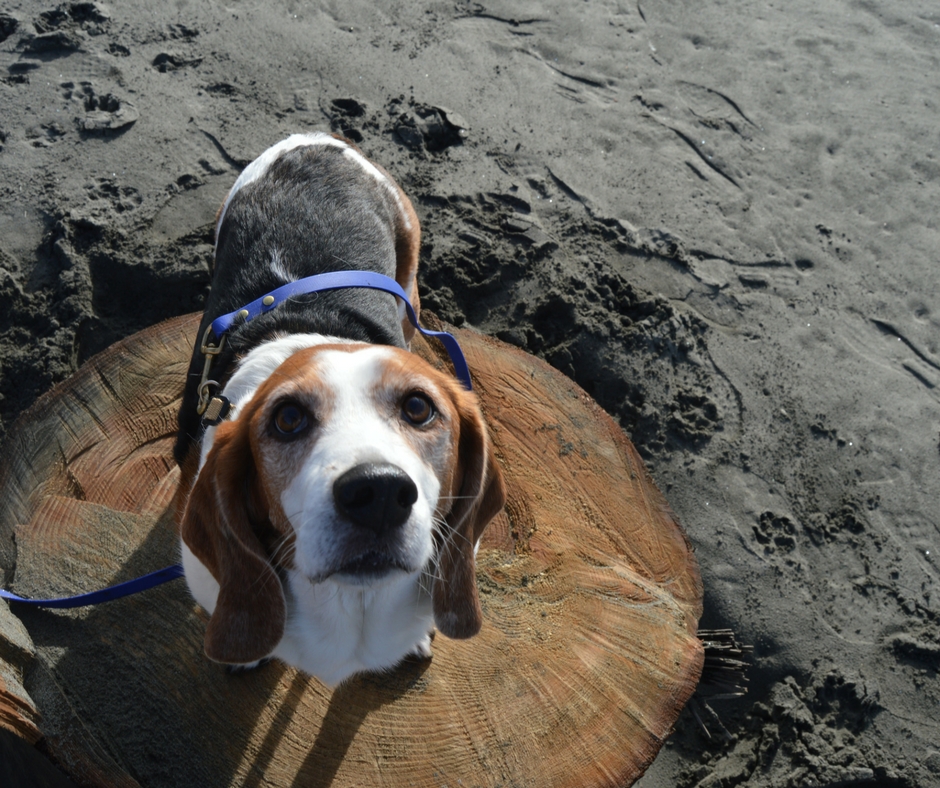 And then there is Shermie! One thing is sure, there isn't a sweeter dog. Shermie has taught me the important lesson of patience from the day we rescued him.
Ten Things That Shape My Blog Content That I'll Admit to Readers:
1) I'm obsessed with my three dogs, so the content opportunities for blog posts are endless around here.
2) I'm a crazy dog lady, and my dogs have helped me appreciate life more in the past ten years.
3) Patience has become the name of the game, especially when living with a 14-year-old dog with heart disease along with many other issues. Taking care of my senior dog has become more of a "lifestyle" for me; with evening meds starting around 3 p.m. and ending at 11 p.m. I love him so much my heart hurts with each pill pocket I prepare on the hour.
4) I'm a terrible dog trainer. Sometimes Walter likes to grab my shoes and run around the house as I chase him—I rest my case!
5) But, I love anything and everything that has to do with canine enrichment.
6) I'm moving into a house and inheriting chickens, so for the past few weeks a trainer and I have been basket muzzle training my doxie. Walter is not allowed to stress out or eat the chickens. I'm still wondering why have I added this to my plate!
7) I'm a Certified Vet Tech (CVT), but I'm not currently practicing. However, I am writing medical related topics and find that's where I add the most value. I feel my past experiences as a CVT is evident in the stories and topics I tend to cover on my blog.
8) I don't like to admit this—but living with senior dogs can be emotionally exhausting. On the other hand, there is so much joy that comes with living with an older dog, and I enjoy writing about those times the most. I've learned that life is short and precious when it comes to our dogs.
9) Blogging is like keeping a journal! When I'm 80, I'll go back through posts and laugh and cry about the dogs that were in my life.
10) Deep down inside, I hope I get to meet all dogs that I've been lucky enough to live with again. I can just imagine the joy of seeing their sweet muzzles and giving them 100 kisses.
So what inspires me to create quality blog content? This top ten list, of course!
I'm sure all bloggers can relate when I say that my blog content could fill an encyclopedia. But the emphasis is on quality. My goal is to write authentic stories that are relatable to my audience rather than a lot of content that's just about my obsession with my dogs.
For example, there is no cure for heart disease, and I've learned a lot since Bruiser got diagnosed. Sharing what I've learned with others experiencing the same thing with their dogs is not only something I'm passionate about, but it also makes my world feel less insane. It's comforting to know it's not just me, and others are going through the same medication and treatment routine. I can only hope that what I've learned can be passed onto others.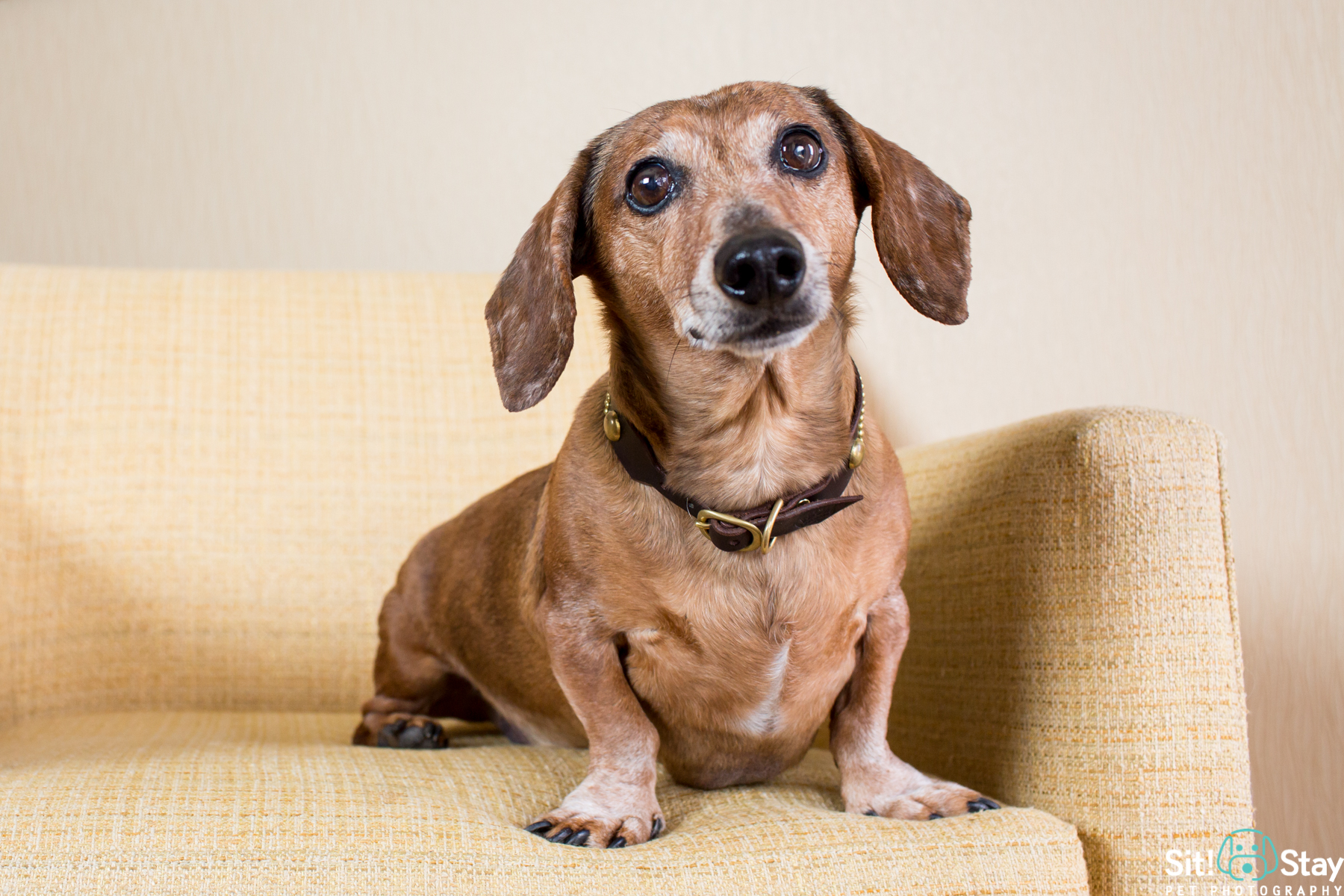 Providing care for not only my aging dog but my two dogs inspires me to write and educate like-minded dog lovers. I get most excited about educating folks about health, wellness and topics that I feel confident about as a CVT.
What experiences have helped shape my blog?
Living with multiple dogs over the past ten years provides a wealth of knowledge ranging from behavior to introducing a puppy into the household. But, the experience that truly has shaped my blog is my CVT training.
Life as a CVT and working briefly in a clinic taught me about parasites and how to manage a broken bone. My training was invaluable, and I'm wearing my CVT "scrubs" when I sit down and research every story and post.
What about the journey has helped me grow my blog?
After living with dogs for over a decade, I can truly say that I feel like I've seen it all and been there, done that! My stories and posts are a reflection of all that I've learned. I also enjoy engaging with other animal lovers about their dogs. I feel the open dialogue really helps my blog grow organically.
The real truth? I consider myself more of a micro-blogger as I do talk a lot about Pacific Northwest "living" and post about our adventures on the Oregon coast and around town. My branding reflects the beauty of the Northwest, and it's hard for the landscape to not turn into a character in my posts.
 The best part of growing my blog over the past few years are the wonderful relationships with other pet bloggers and readers that really "get me," and I'm forever grateful!
Come check me out!
My Life with Dogs PDX
https://www.facebook.com/MyLifeWithDogsPDX/
https://twitter.com/christycaplan
https://www.instagram.com/mylifewithdogspdx/
https://www.pinterest.com/portlanddogs/