Prevention of Animal Cruelty: Guest Blogger Cynthia Hernandez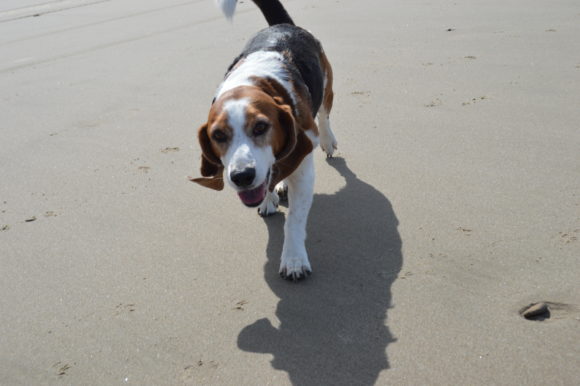 Sherm: adopted from Oregon Humane Society (why? Neglect, no time for him, couldn't be potty trained…..)
Protecting animals from cruelty is a mission every dog blogger shares. Whether it's putting a stop to animal fighting or fighting puppy mills – we're all trying to make a difference. What can we all do? This article looks at a few ways everyone can help – even those with super busy lives but want to do something!
It's Animal Cruelty Prevention month and this holiday is sponsored by the American Society for the Prevention of Cruelty to Animals (ASPCA). You probably know them because you've seen the commercial of animals in deplorable conditions.
But did you know?
Thanks to the ASPCA, hundreds of laws have been enacted on the federal, state and local levels, providing protections to many species of animals.

They offer advocacy training and support for citizens who wish to engage in grassroots lobbying.
But let's say you don't have time to become a lobbyist! That's ok… you can enforce change in your own backyard.
Back in 2014, South Dakota Gov. Dennis Daugaard signed a new law making the state the 50th to set felony penalties for malicious acts of animal cruelty. So all 50 states can punish the worse cases of animal cruelty.
For example… you can:
By sending letters and e-mails supporting pro-animal measures that are already on the legislative agenda, you can help convince these politicians that the voters who put them in office want to see animals protected from cruelty and neglect. More information can be found

here.

Write a letter to the editor of your local newspaper about a sad case you want people to know about: more here

on steps

to take.  
Guest blogger and fellow animal advocate, Cynthia Hernandez, of KirinGie.Me also has some tips for readers. We asked her a few questions – what from your perspective can folks be doing to prevent animal cruelty?  
She recently wrote an article about Prevention of Cruelty to Animals and what we can do about it.
What kind of resources can you point people to?
CH: We are fortunate to live in a time where information and resources are just a click of a button away.  ASPCA offers a wealth of information on what to look for and who to contact to report cases of abuse. To aid in the case it is extremely important to document in detail the what, when, and who. The more information you provide the greater chance that action will be taken for the protection of animals.
What should people know about as far as studies that link animal cruelty to – violence against humans?
CH: Animal cruelty is not just about the animals. There has been many studies of serial killers that indicate they started their violent acts on defenseless animals. Mounting evidence supports the theory that households where an animal is being abused there is a higher probability that members of the family are also being abused. The FBI is now officially tracking and paying closer attention to animal cruelty cases. There is a strong push for maintaining a national animal abuser registry; currently only in a few states. And, several states are now requiring communication between agencies if there is any suspicion of physical abuse on any family member including pets.
Do you have any personal experiences on this topic that made an impact on you?
CH: When I was a teenager, I encountered a man kicking a young, homeless pup outside a convenience store. Nobody was doing anything. Without thinking, I ran to protect the dog and got kicked in the process. Fortunately, a couple of guys stepped in to hold the man back and I ran away with the dog. This is nothing in comparison with the many cases I see across social media daily. Knowing these people are out there is scary.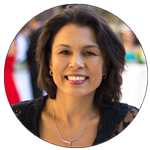 About Cynthia M. Hernandez-
Founder of KirinGie.Me, the only pet registry that rewards responsible pet parents. Making a dent on pet abandonment, relinquishment and euthanasia through community support, corporate sponsorship, and city partnerships.
Additional resource:
http://www.aspca.org/animal-protection/public-policy – register for email updates!
http://www.oregonhumane.org/report-cruelty/  – local Oregon resource