Recall: Practice Makes Perfect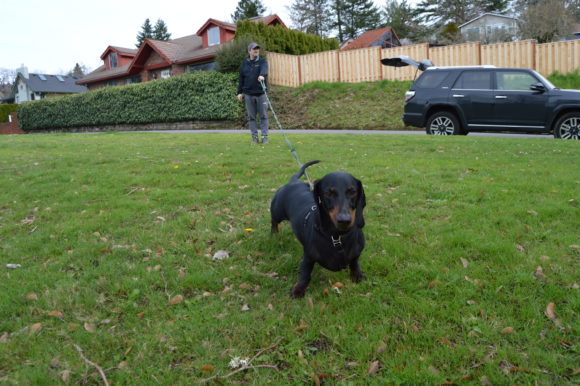 Walter on his long lead and ready to train!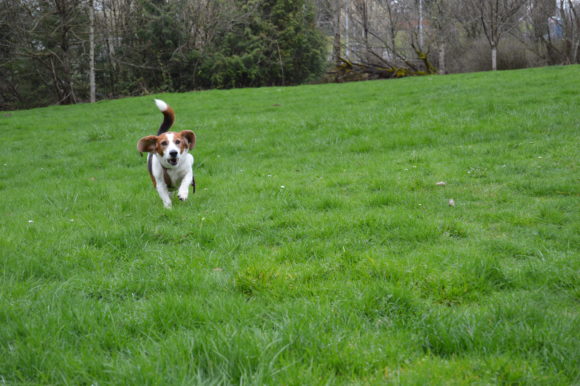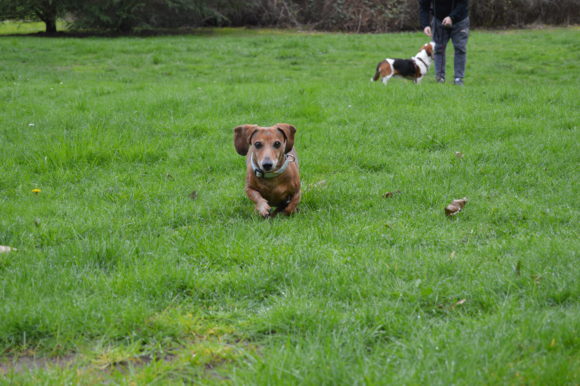 Tips for how to begin recall training! This is a work in progress with Walter (three years old). Shermie (eight years old) and Bruiser (12 years old) have decent recall but it's mainly a result of training over many years as both have lived with us most of their lives.
Below are some basic tips on how to set up your dog for success but this is a PROJECT and requires patience. Hope these are helpful – I referred to many of the tips taught to us by a local trainer. We took a "Whistle" recall class a few years ago and still work on many of the techniques we were shown.
Tools: a long lead and a whistle (and a clicker)
A practice game and rules of engagement-
Look at me… eye contact (name game with clicker): Begin with this easy game. Wait for eye contact. Be ready to click and treat. Do this as soon as your dog makes eye contact, click and treat. Do the same game but with your dog's name.
Positive reinforcement: Remember that this is a fun game that results in TREATS! Bring high value treats and don't be stingy with the treats.
Use a whistle: which is what we use for recall and still use. The idea is that you will whistle the dog in – And you want to start the whistle before he checks in.
Have the dog off leash in a safe area on a long lead, throw something like a paper towel tube. Tell him to go get it. As the dog goes toward it, call or whistle him back to you. Heavily reward. Rinse and repeat, find another item to throw.
The game: *if the dog ignores you, don't say anything, just count to 5 and start over
*this should be repeated throughout the dog's life!
This Hide and Seek game is also a version of "here or come" but I'm going right into the Hide or Seek game below as I found that to be the most effective technique for Walter.
Hide and seek -Have someone hold your dog for you while you run away and hide. Then call the dog. The instant you say the dog's name the person drops the leash. As the dog is coming to you, whistle him in. When he finds you, a huge party with tons of treats! NOTE: There are many games you can play and remember that your dog is on a long lead for this and that'll likely be the case for a long time… (drop the cookie and run like heck is another)
Practice in lots of locations! Ultimately you want automatic check in's.
According an article in Whole Dog Journal – "Rocket Recall" – playing focus and attention games is a good place to start.
Play focus & attention games – "Capturing Attention" and "The Name Game." More here.
Resources: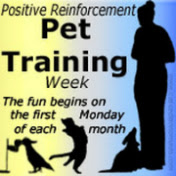 Whole Dog Journal's Rocket Recall story
Educating Fido "training the Whistle Recall" handouts
*This is a blog hop
This post is part of the Positive Pet Training Blog Hop, hosted by Cascadian Nomads,Tenacious Little Terrier and Rubicon Days. This month's theme is Recall. The hop happens on the first Monday of every month, and is open for a full week – please join us in spreading the word about the rewards of positive training!