Senior Bruiser's Guide to Spring: A Checklist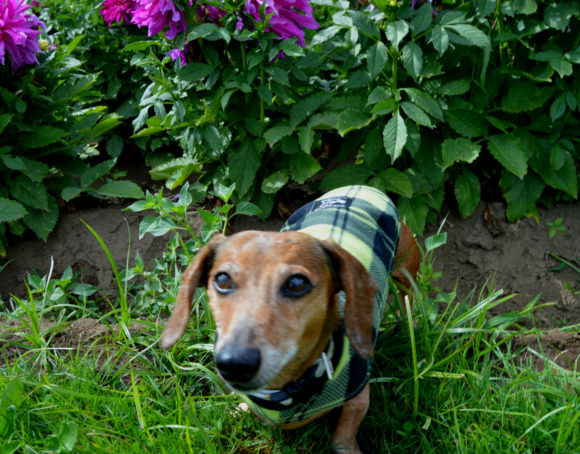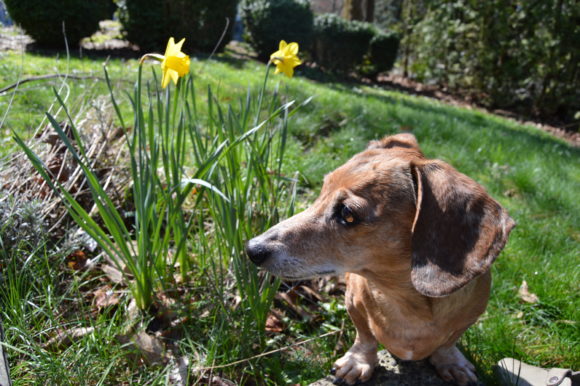 (this is dedicated to Sugar – a wonderful Golden that I've been following for quite some time. Sugar passed away last week). 
Bruiser spent the first few years of his life in less than desirable circumstances. I cannot tell you exactly what happened but our story started after he spent time at the Washington County shelter. Indigo Rescue pulled him as he wasn't feeling himself at this shelter and tried to bite the staff. The executive director, Heather Hines, knew with a foster family he'd be able to show his true colors which didn't include biting people. When we met, he had a scar on his forehead and his name was Butters. My husband and I decided Bruiser was a better fit.
Ten years later Bruiser now has a white muzzle, irritable bowel disease and interdigital cysts. He's on some medication and doing well for the most part at 13 years young.
When Bruiser crosses the rainbow bridge I'm not sure how I'll get on with things. Bruisy is my heart dog for sure and the first doxie I've had the pleasure of sharing my life with! I thought it made sense for Bruiser to share some tips for spring.
Spring has sprung after a very long winter here in Portland. Bruiser has some advice for activities you can do with your senior dog this season.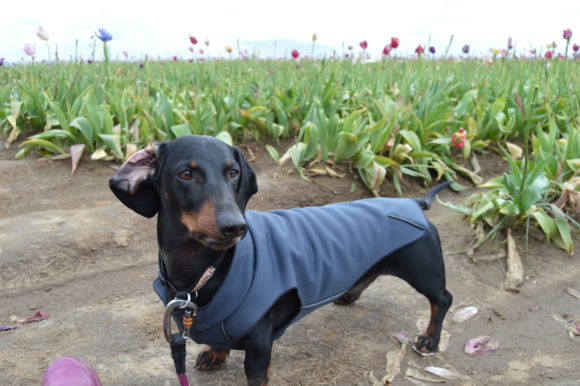 Flower Festivals:
Wooden Tulip Festival starts this week and goes through early April. It's dog friendly. Above is a pic of Walter and we went towards the end of the festival but won't make that mistake this year! Better to get out there early!
It's a great outing for senior dogs as you can pop over to see and smell some flowers and then head out. So if your senior dog isn't very mobile this is more about the adventure. So find a flower festival – tulip's, iris's – whatever is near you!
Plan out your Herb Gardens:
Take your senior munchkin over to Home Depot or Loew's and start picking out some herbs that are dog-friendly. This is a nice outing for you both and a great way to continue enrichment with your best friend. The car ride is a great outing and herbs can benefit some of the issues they may be experiencing as they age. I've linked up to a story I wrote about herbs for animals.
Cook with your senior dog in mind – there is nothing better than special senior treats:
Sugar's Cookbook is wildly popular so I wanted to include a link to a favorite Sugar recipe that Bruisy recommends. Banana Pancakes! More in this post on why this recipe is great for seniors. We will all miss Sugar.
Wellness exam for your senior dog:
Have you scheduled the annual wellness appointment for your senior dog yet? If you already saw your Vet for their annual check up and bloodwork then great! Ignore this tip. We have our appointment scheduled in May and unfortunately Bruiser recently had an X-Ray and Ultrasound done on his abdomen as he's having some issues with his stomach. All is well and both were unremarkable thankfully but there is nothing more important than having your senior dog scheduled to spend some quality time with your veterinarian. Your old dog may be losing their sight or hearing…
Add massage to your senior dog's weekly routine. 
You can look for a dog massage therapist OR learn some of the basic skills yourself. There are so many ways your older dog will benefit from massage. From reducing pain to improving their immune systems, get your hands on your dogs! This is a great guide (affiliate link) that I've used for many years!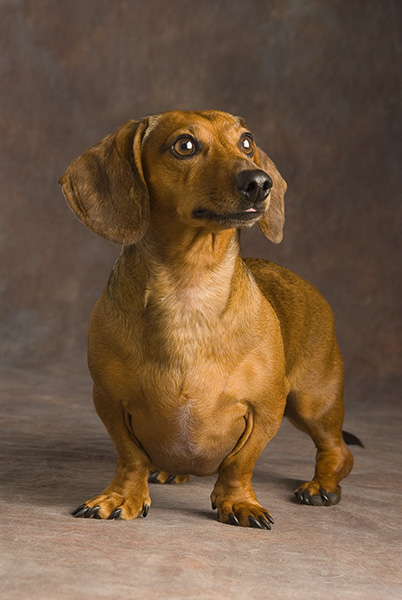 I love this picture. This is Bruisy about ten years ago in his prime! Such a beautiful boy!
Hope these activities give you some thought starters!
Pin me