Senior Dogs Have My Heart: A Book Signing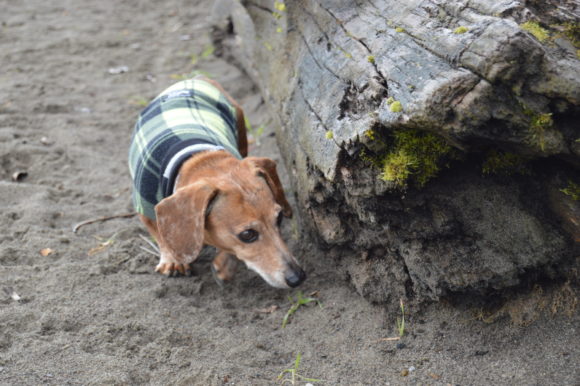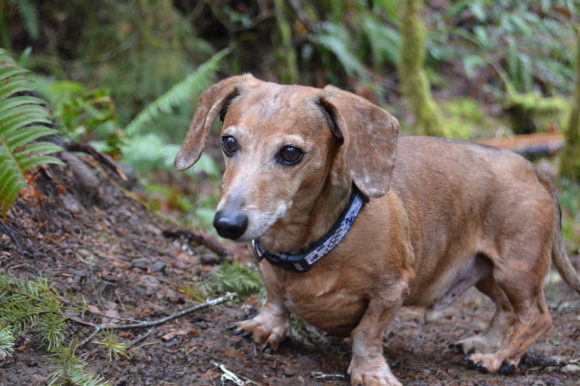 Have you heard of the Dane term Hygge- visit http://www.visitdenmark.com/hygge (pronounced Hooga)? I embrace this "feeling" when I'm with all my dogs but Bruisy (now 12+) especially. Hooga means -"the recipe for a better life". Clearly my life is better because of my dogs. Bruisy and I are as thick as thieves. I think Hygge defines how I feel about my life with Walter, Sherm and Brui.
Bruiser has trouble with his interdigital cysts on his paw pads and his Irritable Bowel Disease has been rearing its ugly head so we're watching that closely too. I know he's fine and these are things that we manage but lately he's been on my mind – all the time. I'm a worry wart anyway. I've lived with him for so long that my heart bursts when I think about him and our bond over the years. I know what he's thinking when he looks at me from across the room. Do you live with an old dog and worry? Do you ever feel like your heart may burst because you love your dogs so much?
So does an author I met last night. Meet Jane Sobel Klonsky.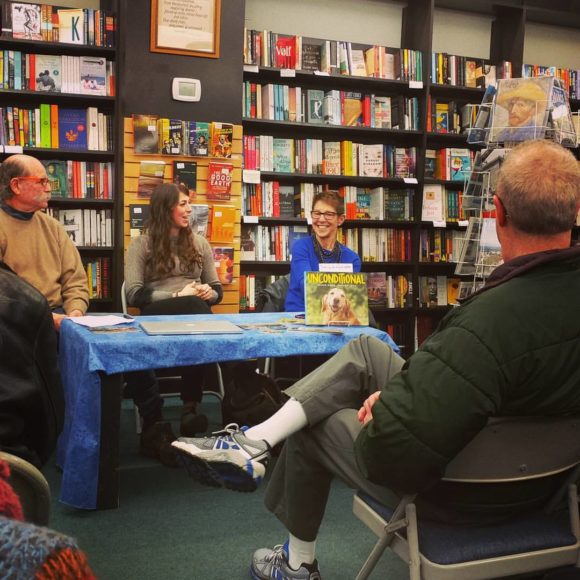 This is Jane from her book signing this week! At Annie Bloom Books in Portland. 
Jane Sobel Klonsky is the author of the lovely book, Unconditional: Older Dogs, Deeper Love.
This book is a collection of photographs taken by Jane. When asked about her creative process, she explained, "Not everyone wants their picture taken with their dog. But the next thing you know they're all on the floor with their dogs. I ask them to share stories and talk from their hearts." These beautiful images and stories will likely create a tear or two as you flip through the pages. I have my favorites certainly and you will too. Anyone that lives with older dogs (or dogs at any age really) will appreciate these stories about this special bond that happens over many years.
The dogs and their humans are spread across the United States. According to Project Unconditional's site, "Since 2012, photographer Jane Sobel Klonsky has traveled the United States with one mission: to capture images and stories that focus on the powerful relationship between dogs in the twilight of their lives and the people who love them."
Resources: Check out my post on Project Unconditional's beautiful documentary created by Jane's daughter, Kacey Klonsky. This film includes various interviews with these families – some foster senior dogs with only months to live and one family adopted a bonded senior pair of dogs and cannot imagine life any other way. The stories are really heart warming. The film is currently traveling around in certain film festivals so I'll update this post when it's available for the public to download.
*Below is an Amazon affiliate link and I'll get a few pennies if you click on this and purchase her book. 
Pin me!