Tally-ho! In's and Out's of Doxie Field Trials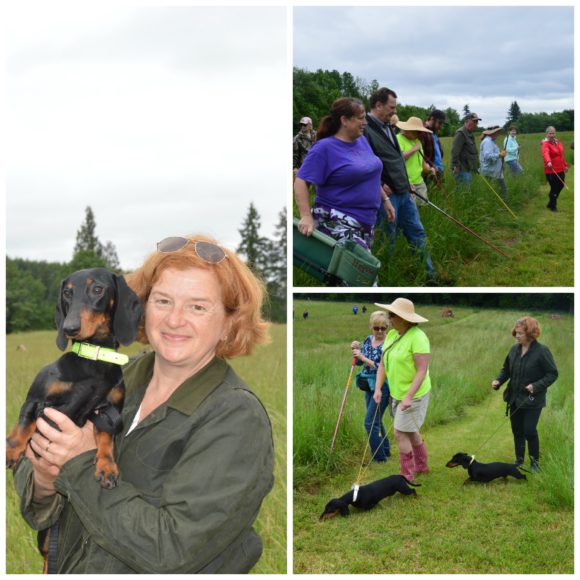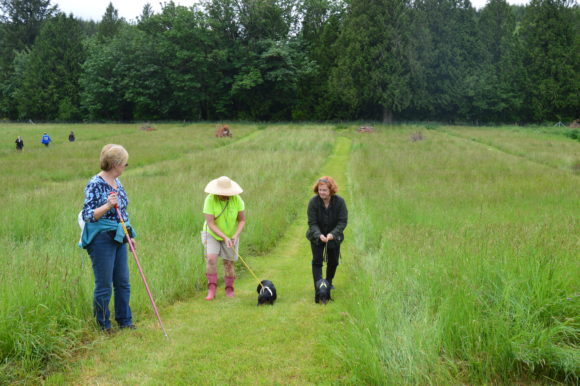 Tally-ho! In the dictionary Tally-ho… is a largely British phrase, which originated from the activity of foxhunting, and other forms of hunting with hounds, shouted when a rider or follower sees the fox (or other quarry). In our Doxie Field Trials we all yell Tally-ho! when we flesh out a rabbit that runs a distance before we let two doxies (a brace) off leash to follow their scent. They are judged and then the winners move up by competing against each other… there are three categories: open dog, open bitch and then the Field Trial Champions also compete in a third class. It's actual not as simple as this but these are the highlights. Dogs are given points for the numbers of other dogs they're competing against in their class.
If you're interested you can also run Beagles and Basset Hounds in these types of Field Trials but they run differently and there are other rules. http://www.dfsw.org/Events.html: you can see more about our club's events here. AKC has other information on Field Trials and there you can find information about clubs throughout the country that put these types of events on.
If you like competing in activities with your dog(s) it's a great sport. More important is the handling work that comes into play, the fact that you're with your dog all day in the field and spending time with other like minded dog people. These are my peeps! There are a lot of social learning opportunities for your dog. All dogs are kept on leash except for the dogs competing. It's a nice way to bond with your doxie and it teaches them to have manners with other dogs of all shapes and sizes.