Top 3 Reasons To Celebrate Your Dog's Birthday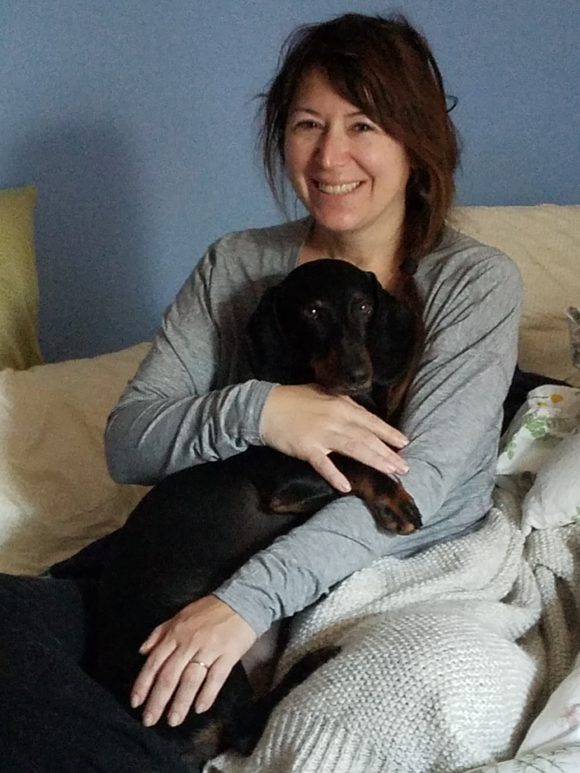 Walter is five! Sunday morning snuggles.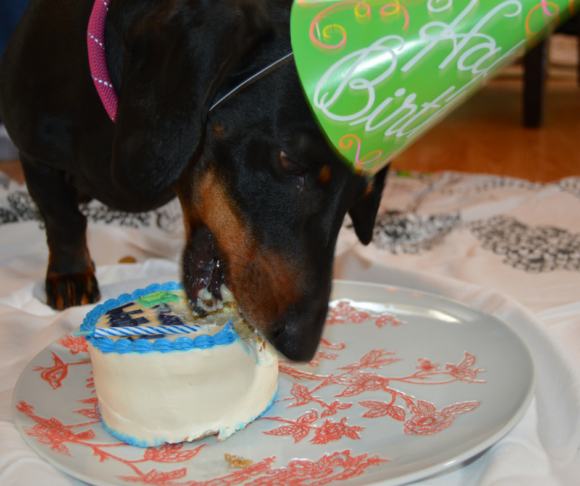 Notice the Breaking Bad reference (see below) which is what inspired us to name Walter… Walt! Thank you Sugah's Cookies!    
It's Walter's birthday AND be kind to animals week! I think it's also National Pet Week! Or maybe this week-long celebration is ending…
Even if you need to make-up a birthday for your dog, you must celebrate your best friend's birthday every year. I know Walter's birthday but I have made up birthdays for Shermie and Bruiser. I don't always get a cake and we don't always wear birthday hats but we do something special!
The celebration can be a nice, long walk: This celebration could be really simple – take your four legged buddy for a special walk at their favorite park. You could also get together with some other dog friends or go for a ride in the car!
Feel blessed to live with a dog: There is nothing better than celebrating your gratitude for your life with your dog. Enough said. 🙂
Take a ton of pictures: Let this day be the one day you take too many pictures of your dog! Afraid of being "that dog mom or dad" – do it anyway… celebrate with too many pics and post them all and scream from the rooftops it was your dog's special day!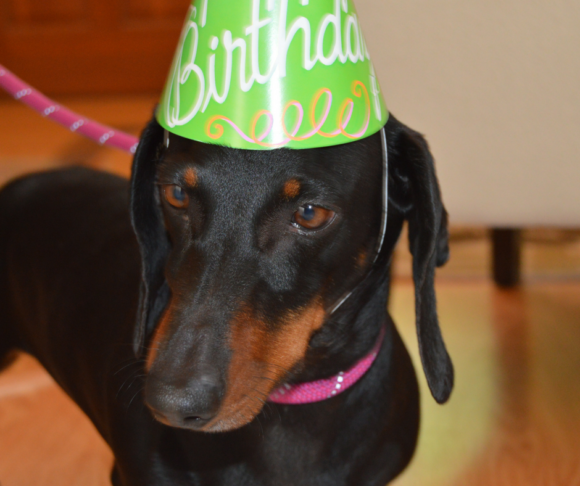 AND…. How can I not also talk about what you should be doing around birthdays and major milestones – regardless how old your dog is turning…
Annual exam: Have you scheduled your annual exam and wellness visit with your Veterinarian? Preventive care is so important.
Something above and beyond your normal routine: Anything you've been thinking about doing for enrichment then now is the time to get the ball rolling -use this milestone as the reason to book that dog massage appointment for example
Gratitude: Take this time to thank the people that help you every week take care of your pack! Holidays are a great time too to do this but I find it's nice to do this around birthdays!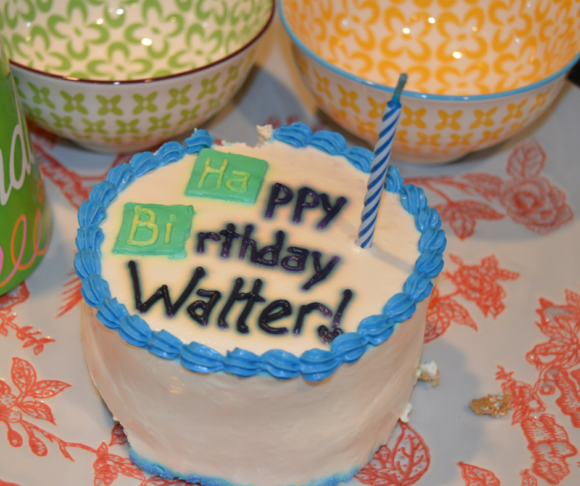 Resources:
https://www.facebook.com/sugahscookies/
Her site!
You can meet her at the Happy Valley Farmer's Market on the weekends.
ABOUT Sugah's Cookies:
"Gourmet Dog Treats and Dog Cakes made Locally.All natural and human grade ingredients".
I found this wonderful local baker and I wanted to share some information about her… I love promoting small businesses and working with the owner of Sugah's Cookies was a lot of fun. Here's a Q&A with the owner.
What Inspired her: 
I have not been doing this for very long, only since maybe October, and I cannot take credit for most of the recipes. Those are from an amazing lady, Tammy Schultz. She had a little dog bakery called "Shaggy Dog Bakery" in Damascus and when it opened I was there…..frequently. I absolutely loved the idea and bringing my dogs in for a special treat. What inspired Tammy was the death of one her Briards to cancer. She was so struck by the loss that she wondered how a dog got cancer and began to research. What she found out about commercial food horrified her and to make sure that none of her other dogs had a similar fate she began cooking all of their food to make sure the ingredients were safe and healthy. However, she was still buying commercial treats and found they had cancer causing ingredients like propylene glycol and began making her own treats…which people loved.
Some history:
Around the time that I met her she was looking to travel with her husband and I was looking for an opportunity to stop working in the mental health field. After 15+ years working with emotionally and behaviorally disturbed youth it had taken it's toll and I just wanted to do something that let me be with my dogs more and sleep better at night. She taught me her processes and recipes and instead of continuing as "Shaggy Dog" she let me create my own name, which is after our rescue dog Sugah.
Favorite customer flavors: 
The most popular flavors? Likely peanut butter bacon, followed by chicken bacon. There are a handful of flavors I can do: banana, pumpkin, chicken liver and there's a grain free option.  Or if someone has a custom preference I am always willing to give it a shot, no dog (or cat, or bird etc) should have to miss out if they don't have to! I just need a little heads up on time for things like that.
I try my best to get the ingredients locally and organic. Each cake I make is special, I genuinely get excited about how to make a cake order different from the other whether it's colors or pipping. Part of it is for learning something new, but the other part is knowing it is for a special dog. Someone cares enough about their little love to get them something special.
What type of volunteer work do you do?-
I have volunteered closely with Underdog Railroad Rescue for almost 4 yrs and from that have gotten to know a handful of great local pet shops who are helping me out by letting me drop off cakes for pick up since I don't have a store front.
Where you can find her!
Try Facebook!
Where you can pick up the cakes
Pick up locations are…..
Second Nature in downtown Gresham (17 NW 1st st) is a pick up location, and they carry her treats
Nature's Acres boarding kennels in Damascus, they also have her treats for sale
Personal Beast: 8119 SE Stark is a pick up place
Hip Hound on NW 23rd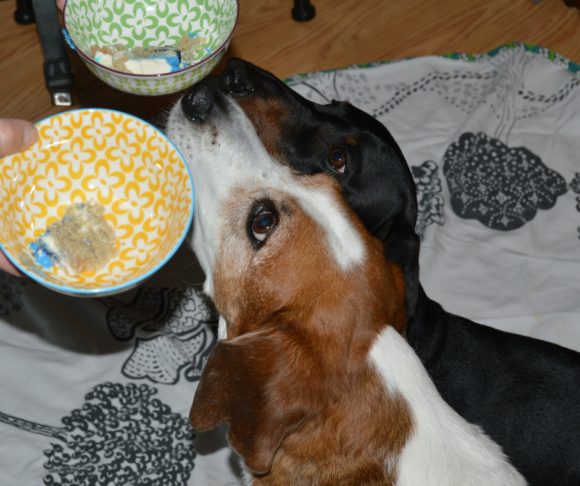 Pin me!