Training tools: Harnesses, Halty's, Headcollars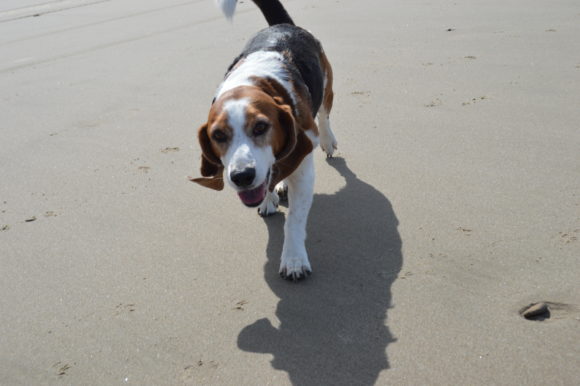 Every day the dog's "walking" gear waits by the door.
For each dog, this means something different. For Walter, this is his harness with a front clip. For Bruiser, this is his collar. And for Shermie, this is also a front clip harness but a different style than Walter's. There are so many choices for pet parents. My sister has a gentle leader for her Lab. Another friend uses a martingale collar for her dog.
How do you choose? I found this awesome infographic so wanted to share with readers this week. I get questions a lot about pulling and how to avoid it. You can train your dog not to pull and you may only make it some days as far as the driveway until they learn that pulling doesn't mean walking.
I find that living with hounds, a front clip harness helps a ton with that pulling issue. They pull less and I don't feel like I'm being "walked" and I like the control I have when walking Shermie, who as everyone knows by now is reactive with other dogs on leash.
So my preference is a front clip harness for my dogs and there are a ton of options but look through this infographic to see what's available. You'll likely need to try a few different tools before ultimately deciding what to use. Of course – please consult a trainer or behaviorist with questions as this is just my .02 but wanted to share!
Petco Infographic: When and How to Use Halters, Harnesses and Headcollars