Wordless Wednesday: National Dog Party Day…For Seniors!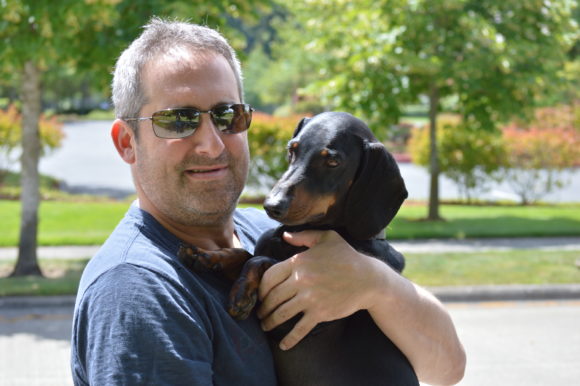 Caring for Seniors in Your Pack: 
These are just a few fun pics and tips as I'm headed to Blog Paws! After Blog Paws I'll write about the wellness visit we had with Bruiser over the weekend and provide details on AAHA accreditation hospital guidelines but this is just a taste. 
How to celebrate National Dog Party Day – let's celebrate taking care of our aging seniors:
I read a great article in The Dog Watch Newsletter – issued by Cornell University years ago. When I schedule our annual wellness appointments I think about these suggestions given by Dr. Goldstein for aging dog care:
Be vigilant about your dog's overall health — for Bruisy and Sherm I'm always looking for lumps that shouldn't be there
Our wellness visits include blood work and for Bruisy that means twice a year: This is also important since we have annual dentals and pre-bloodwork is key
Exercise: I walk Bruisy three times a day around our "short block" which takes about 15-20 minutes. BUT if he's having an off day or it's too hot than we stick to 1-2 walks
Obesity: I make sure all the dogs are at good weights — I know obesity can lead to a lot of problems so I try to watch this
For Bruiser, and his IVDD, we see an Acupuncturist every three weeks so considering pain management for your senior may be something you want to think about
What would you add to this list?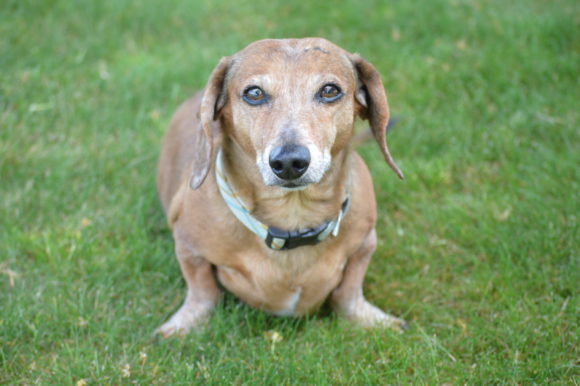 Senior Bruisy: celebrate every moment in your senior years!