Wordless Wednesday: Rope Tug Toys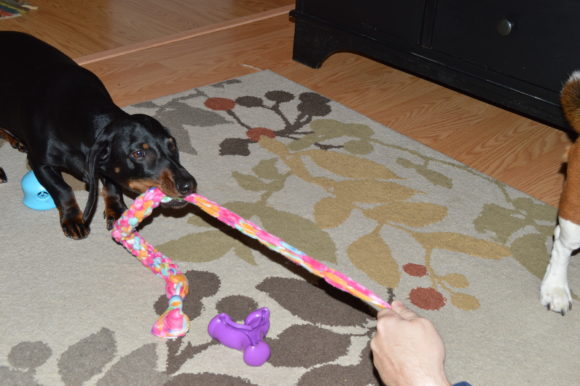 Walter needed to tug a little on Sunday as it was raining so we immediately grabbed this awesome fleece tug a friend gave us!
I wanted to share a "how to" post I found. This one is written by "Dalmatian DIY" – the pattern she uses in this post is similar to the one my friend made.
Have you ever made any of these for your dogs? Do you have a resource you want to share?