Acupuncture with Bruiser: National Dog Week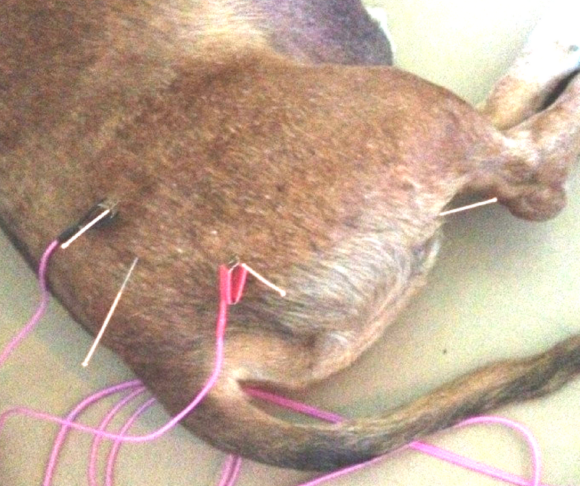 Healthy & Balanced Internal Physiology is key for all dogs according to Dr. Patricia McDonnell. I attended Dr. Patricia McConnell's webinar last week on Building Resilience In Our Dogs.
So letting dogs spend time outdoors is super effective so ALL dogs even reactive dogs need to spend time outdoors. What does that have to do with Bruiser and Acupuncture? Well – to be honest, without Acupuncture Bruiser's hiking days are limited. So I wanted to take a few bullets to talk about why Acupuncture and how it works for folks new to the topic. Being outdoors is one of the best ways to build resilience in our dogs so I cannot let anything get in our way!
How Does It Work: 
*I'm using an excerpt from Whole Dog Journal-this article is actually about Acupuncture supporting cancer but the general points apply.
According to Whole Dog Journal and a Doctor interviewed that had been using Acupuncture for many years with her clients explains it this way, "we see the systemic release of chemical mediators such as endorphins and serotonin." They characterize these as the "feel good" chemicals of the body.
Acupuncture is used with Bruiser for pain reduction and has decreased the need to drugs like Tramadol. I am grateful for this!!
"Acupuncture affects blood pressure, body temperature, boosts immune system activity and causes the natural painkillers such as endorphins to be released.
About 3-4 days following his treatment, Bruisy is noticeably more comfortable. He goes every three weeks and has for the past two years.
Have you tried this yourself? Have you done this with your animals?
So not quite Wordless for Wordless Wednesday but I thought it was a fun topic…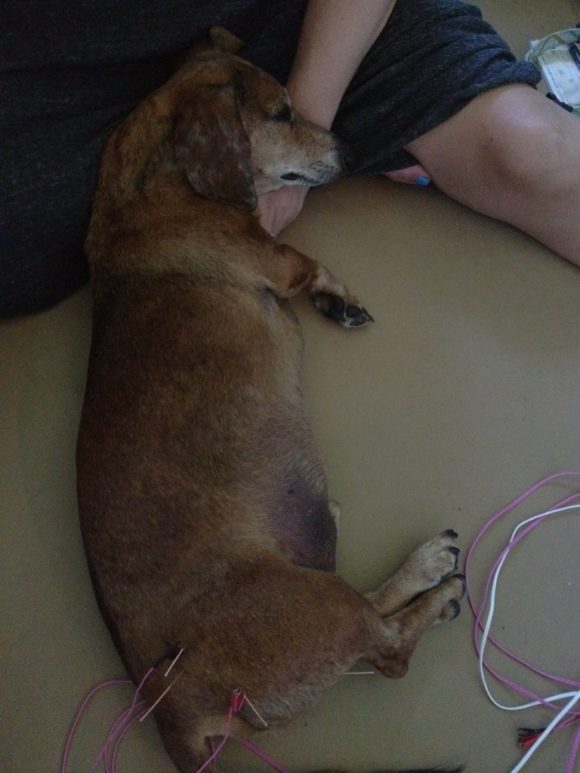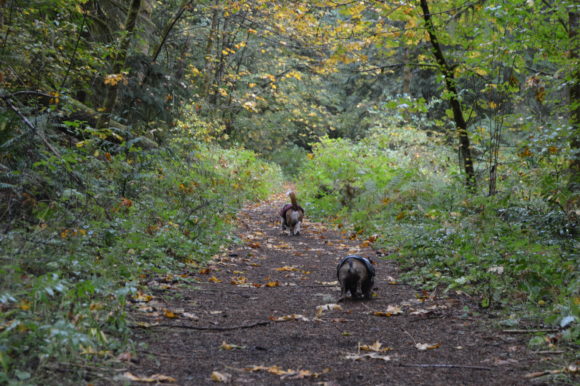 The day after Bruisy has Acupuncture he's killing it!