National Herb Week: Cleavers – a Weed with Benefits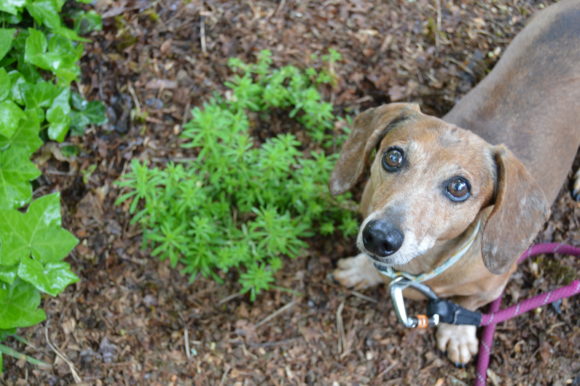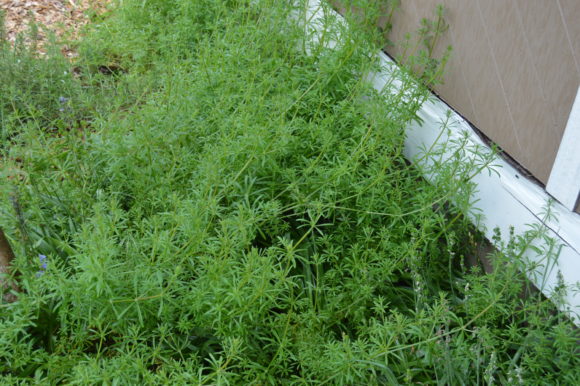 In celebration of National Herb Week I've decided to talk about a very popular herb in our household. What I love about Cleavers is they grow as wild weeds throughout the neighborhood and I catch Walter chewing on it while we're out for walks.
I lived with a dog, Sandola, and she was the first dog I've lived with that naturally ate Cleavers on walks. I was curious so I brought the herb to our Holistic Vet that provide the dogs with their herbs and tinctures to find out more – about this sticky, weed. I also knew that Cleavers found its way into many of the tinctures Becky made for Bruiser, our dog with Irritable Bowel Disease and we had briefly discussed the benefits but I needed a refresher. And it prefers moist climates which is why we see it a lot here in the Pacific Northwest. They're part of the Galium genus.
What are the benefits of this weed?
According to the book, Herbs for Pets, written by Gregory Tilford and by go to resource outside of our holistic vet: the primary medicinal activities include helps with blood cleansing, diuretic, astringent, anti-inflammatory, heals wounds
Strongest affinities: Lymph system, urinary tract and skin
Preparation: Juice, tincture, or tea of the fresh plant
Cleavers is used in any condition that is characterized by general or localized swelling. It is also thought to increase lymphatic flow throughout the body tissues.
It's a safe herb with no contraindications.
Do you use any herbs with your dogs? Do you dogs ever munch on herbs that grow near where you walk?
Resources: