Sunday Dog Grooming Tips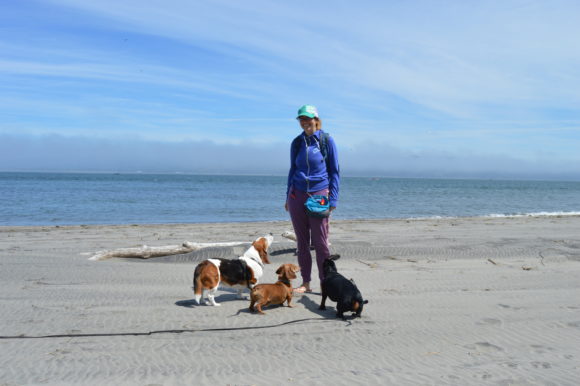 Sundays are our grooming day so I thought I'd share some tips! This is also "a day in the life of a Vet Tech"! (Although I no longer practice, I learned a lot from pros at Frontier Vet Hospital). I can help you navigate through muzzle training, nail trimming and ear cleaning.   
Exercise your dogs BEFORE you do any grooming – remember, a tired dog is a good dog.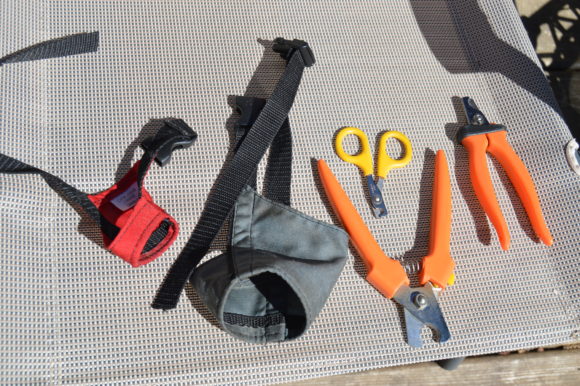 Tools for nail trimming: there are many trimmers to choose from but these are the ones I like to use. Lately I'm simply removing tips as we trim nails every week so it's less stressful and part of their routine. Plus it takes less time this way. Some folks use a Dremel and love it. Personally, our dogs are super noise sensitive so we stick to these.
Note: As a CVT, I did this every day with lots of dogs so I have a lot of practice but if your dog has a pretty good temperament, this can be done by any pet parent.
Watch the video but it's really easy and it's OK if you need a muzzle – safer for everyone involved.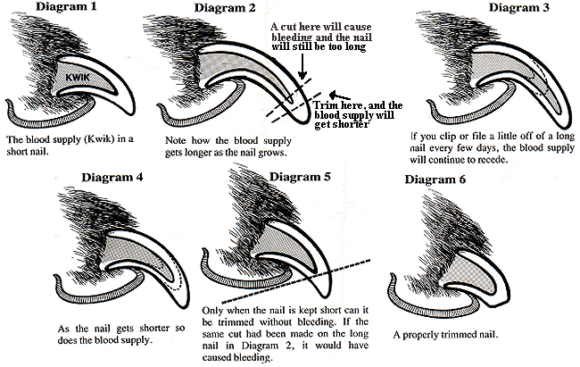 Great image from Vet Tech materials. 
So EASY.
How to clean ears. Remember, there are lots of ear cleaners to use. I use one that's prescribed by our vet and has anti-fungal properties. Sherm and the doxies get a waxy build up so it's nice to have a good cleaner to use. We do this once a week with all three. 
I'm honored to have been accepted into the Dog Writers Association of America this past week!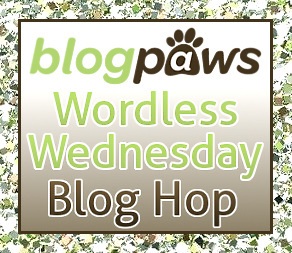 This is a Blog Hop!