21 Days of Rain: K-9 Nosework is a MUST for Busy Dogs
*If you want to learn more about K-9 Nosework, please sign up to receive alerts when I post as this will be an ongoing topic
I would describe Walter as a busy dog. Nosework saves us during these wet, winter months. I've written many articles about Nosework and why we love it. I wanted to share some videos from Sunday's class as Shermie and Walter really had their noses "on" and Sherm's video is a good example of what your dog can accomplish after a few years of training.
Our trainer, Joyce, is providing training tips as we prepare for another round of Odor Recognition Tests in January. Both dogs passed their Birch tests and will now be tested on additional odors: Anise and Clove. January 23 is the big day for Walter so I'll follow up with a part two post.
We are at a local Loew's Home Improvement Store here doing interior searches in both videos: Shermie is the first shorter video and then Walter is the second video. (both dogs simply search for odor and then I call "alert" and feed them when they appear to have found the odor. This is not their first rodeo as both have years of experience under their belts). You'll also see a classmate working odor in addition to Walter and Shermie to provide additional context for how dogs work. And you'll hear terms like "converging odor" when two odors are close to each other and the dog has to work through where they are located. The dog needs to "show you" where the odor is and Shermie has more experience than Walter.
Other Nosework stories:
More information about trials can be found at: http://www.nacsw.net/trial-calendar-information
I wrote a similar article about a past trial as well: http://mylifewithdogspdx.com/nosework-sherman-walter/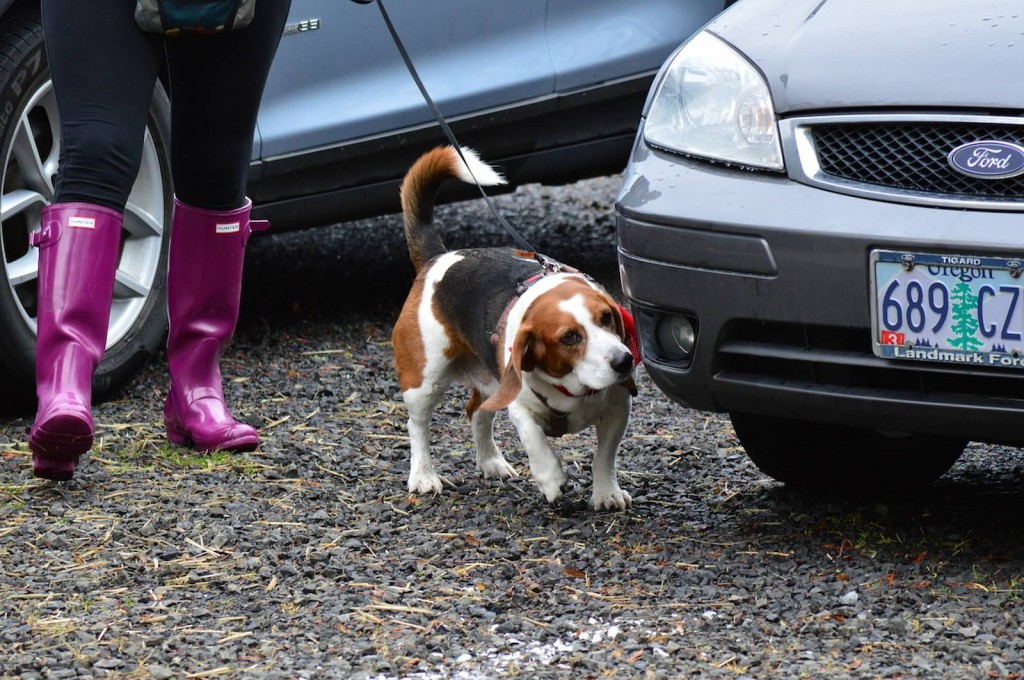 Shemie: Vehicle search