Nosework: Passed the Anise Odor Recognition Test!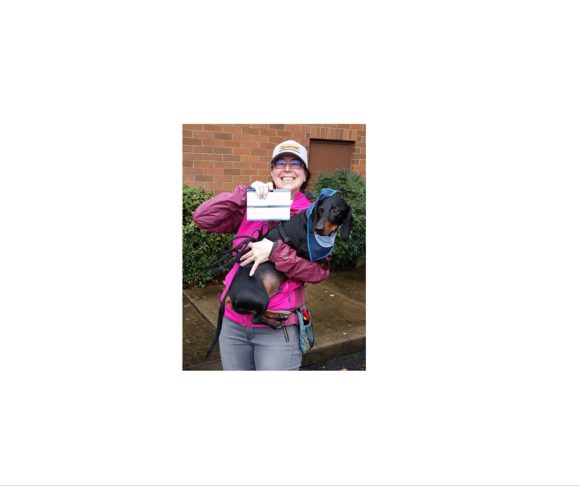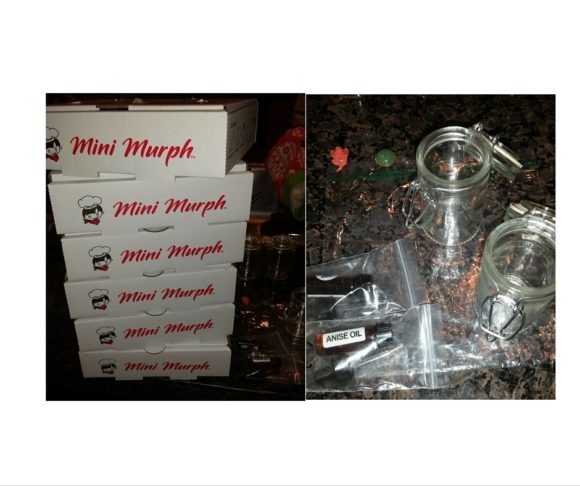 Nosework practice kits…yes, those are pizza boxes.
About five years ago, I discovered Nosework. I finally found an activity my reactive dog, Shermie, could participate in without the stress of being in a class with other dogs. I was hooked immediately. My old dog Bruiser and Shermie went every Friday night for about six weeks and they loved it. Now my youngest dog, Walter, is also playing in this sport each week so it's a family affair.
This past weekend, Walter, passed his Odor Recognition Test. He already passed his Birch test and now he's ready to search for Anise at Nosework trials. Without getting into all the trial rules of engagement and what's available in different cities, I'm going to back up a little. This past week we practiced outside of class and I created my own "class" environment at home which I wanted to share as this is fantastic enrichment for anyone interested in the sport.
Odor Kit: When you start a Nosework class, your trainer will talk about odor kits. These consist of the essential odors and cotton swabs. Your trainer will walk you through the proper ways to keep your odor fresh between practice sessions. The picture above shows you the jars I prepared with Anise, one of the three odors the dogs are tested on: Clove and Birch are the others.
Basic Class: In the first class session, we set up the association between food and the first target scent. As training progresses, searches get more difficult and the reward is given after the scent is found. The basic classes involve low tech containers like the pizza boxes I used to practice with Walter this week. So even though Walter has years under his belt we went back to basics to get ready for the second Odor Recognition Test or ORT as it's called among other Nosework trainers and participants. I included a link to my trainer's Website below: Joyce's Dogs.
Resources:
http://mylifewithdogspdx.com/the-superior-canine-nose-sense-of-smell/
Joyce's Dogs: About Nosework