Let's Dispel the Myths About Probiotics for Dogs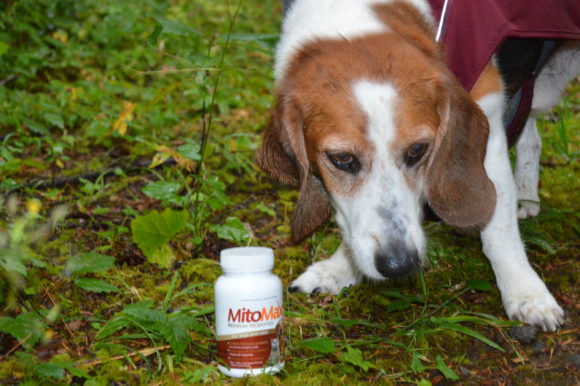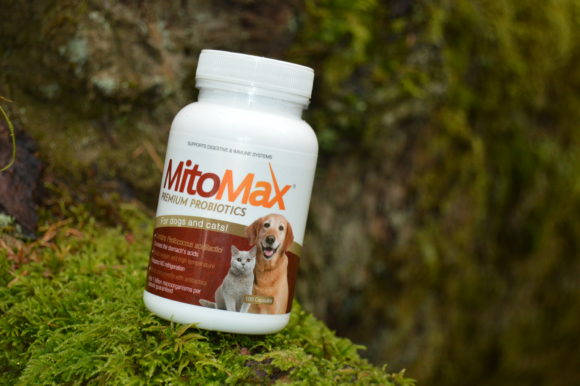 Welcome!
MitoMax: Top Three Myths About Probiotics #sponsored  
All my readers can receive 10% off by using this coupon code- mylifewdogs when you check out. (I do get a few pennies if you buy something from Imagilin).
This is the second article in a series of stories about Probiotics. Given how much our three dogs benefit from probiotics, it's time to dispel some common myths I read about online. There are so many that it is difficult to narrow them down to just three – but each of my dogs help address these three myths!
I believe this article may help to clarify and educate readers about MitoMax® probiotic for dogs and cats, my first post was about why probiotics. The next post will look at how probiotics help dogs with stressful situations (Halloween!).
Probiotics: Dispelling Myths!
Probiotics should not be taken with antibiotics. (Talk to Bruisy!)
Some believe that antibiotics kill probiotics if taken together. It is true that antibiotics will kill both good and bad bacteria in the gut so it's important to take probiotics during an antibiotic treatment to repopulate the gut. For example, Bruiser is on Tylan Powder for his Irritable Bowel Disease (IBD). He has chronic IBD so MitoMax is something he takes every day to repopulate his gut.
The key is choosing the right probiotics together with antibiotic treatments. MitoMax uses the plant-based probiotics, Pediococcus acidilactici, that is much less sensitive to antibiotics compared to other commercially available probiotics, and the beneficial yeast, does not kill antibiotics in general.  Therefore, MitoMax probiotics are able to survive through the antibiotics treatment to help with food digestion for better nutrition absorption when dogs and cats are under antibiotic treatments.
According to the Imagilin "Pediococcus Field Study" of dogs taking antibiotics/drugs – the study included 92 dogs that suffered from digestive disorders. Veterinarians reported that dogs recovered faster when dogs were treated with a combination of the conventional drugs and the Pediococcus product. 15 dogs suffering from digestive disorders showed recovery by administering Pediococcus product only.
2)  More probiotic is better (My friend is convinced this is the case!)
According to the newsletter, "Expert Views" GI health & wellness, issue six from April 2012 – "the dose of a probiotic is usually expressed as the number of colony forming units (CFUs) which is a way of expressing the number of viable microbes per serving dose. Probiotic effects should be considered dose-specific. It is not possible to make a general recommendation about the minimum dose of probiotics that is needed for an effect." The bottom line is different probiotics are effective at different doses and more CFUs are not necessarily better.
According to Imagilin, it is very important to have the right amounts of live probiotics at the time of application, and more than that, to have the right amounts of live probiotics survive through the stomach acids. Since most of the commercially available probiotics are very sensitive to the temperature changes, oxygen exposure, and stomach acids, it is not surprising that only very few portions of their 100 billion CFU probiotics can successfully reach the dogs' and cats' small and large intestines to have beneficial probiotic functions. MitoMax uses Pediococcus-based probiotics, which is more resistant to the oxygen, high temperatures, and stomach acids. It not only guarantees to have 1 billion live probiotics at the time of application but also has the most amount of live probiotics to go through stomach acids to convey the best health benefits in the dogs' and cats' small and large intestines to help the food digestions and immune responses. How cool is this!
3) Probiotic foods are better than probiotic supplements. (Worth it? All my dogs as they get a tablespoon of yogurt with each meal!)
All the hype is around "medicinal yogurts", kefir and pickles -. The reality is if you need to use probiotics for specific purposes with clinical efficacy, you should research multiple animal probiotics that you can give your dog while they get their heaping tablespoon of yogurt with dinner for example. This isn't optional if you have a dog with a digestive disorder.
Don't believe everything you read!
Do your research – I added some papers and reports below that Imagilin issues that you can reference to learn more.
Resources:
All my readers can receive 10% off by using this coupon code- mylifewdogs when you check out. (I do get a few pennies if you buy something from Imagilin).
Disclaimer: We receive a discount off our supplements from Imagilin as part of their blogger program in exchange for an honest review.  I only share information about products that I believe in and already fit into our doggie lifestyle and routine. I was compensated for this post and the above discount code is an affiliate link.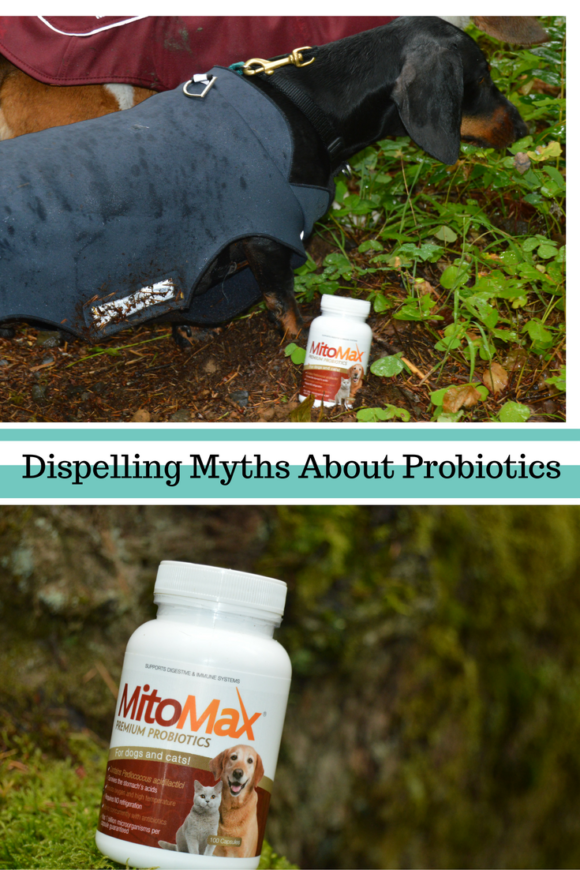 pin me!